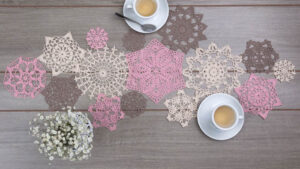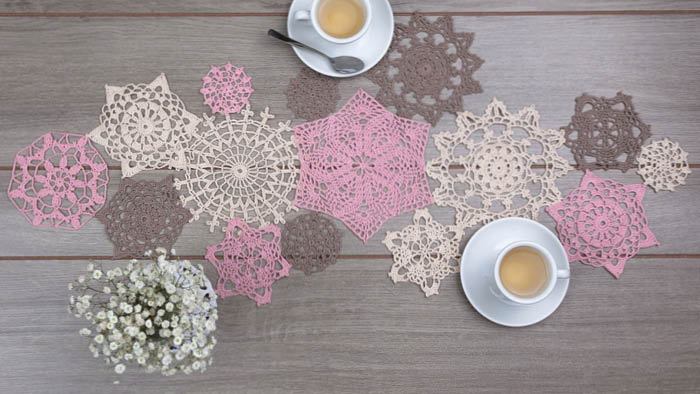 The Crochet Lovely Lace Doily Runner is a recent request from Yarnspirations to put into a tutorial format. Aunt Lydia's Thread.
You are looking at officially 7 doilies. The smaller doilies have extra of the same design in a different colour.
For myself, I struggle with US 5 or 1.7 mm hook size as it's for a thread. My hands don't have the ability to hold such a small hook and my eyes with the thin yarn is too much for me to handle. BUT, I would increase my hook size to possibly 3.75 / F Hook and use Patons Grace that is thicker. It's mercerized cotton.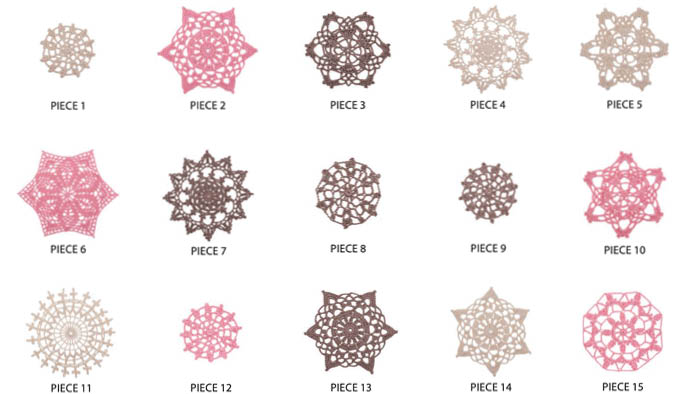 Here are all the motifs, do you see that some of them are the exact same but a different colour? There are no crochet diagrams and I am thinking to follow Yarnspirations suggestion to film this up.
I love a good challenge. Does this project interest you? Let me know in the comments below if this is something you would like to see.
More Ideas

More Doilies and Table Runners