Select from 9 types of crochet doilies to hook up for your home decor. Maybe put it in a picture frame. Free patterns.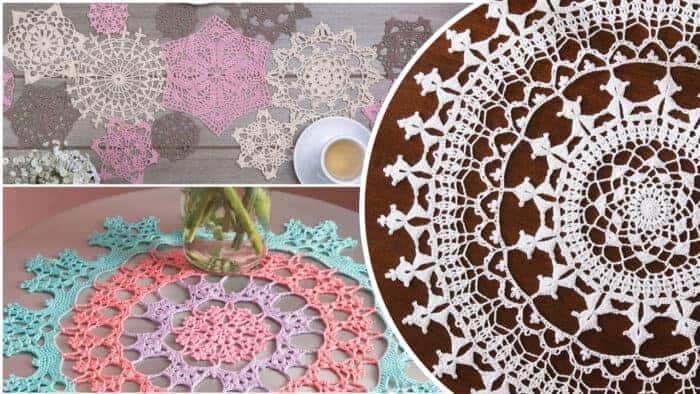 Lovely Lace Doily Table Runner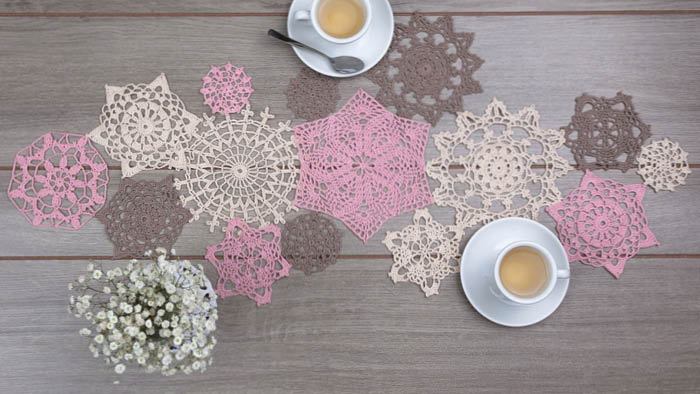 The Crochet Lovely Lace Doily Runner is a combination of 15 doilies put together using Aunt Lydia's Thread. There are technically 7 different designs within this table runner and sewn together. You can use them individually as well.
You are looking at officially seven doilies. The smaller doilies have extra of the same design in a different colour.
For myself, I struggle with US 5 or 1.7 mm hook size as it's for a thread. My hands can't hold such a small hook and my eyes with the thin yarn is too much for me to handle. However, I would increase my hook size to possibly 3.75 / F Hook and use Patons Grace, that is thicker. It's mercerized cotton.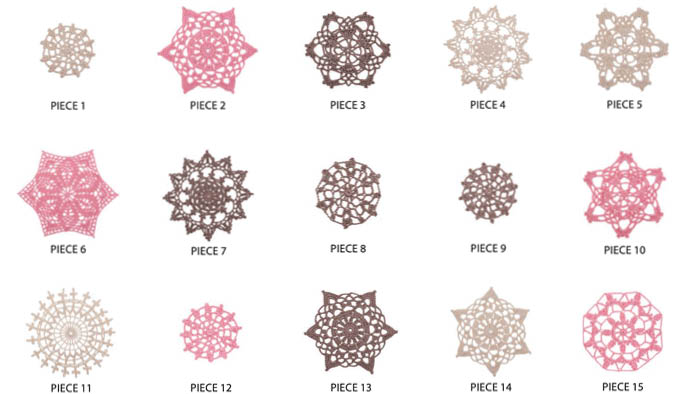 .
.
Here are all the motifs, do you see that some of them are the exact same but a different colour?
---
Wisteria Crochet Doily
The Crochet Wisteria Doily is pretty straight format and a crochet diagram is provided with the free pattern to give it a try.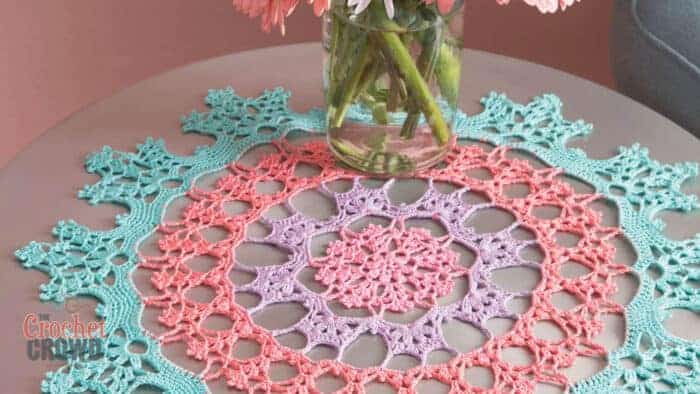 .
.
Crochet Affinity Doily
The Crochet Affinity Doily is a classic design and pretty much timeless. It's beautifully done and could be something you cherish in your own home.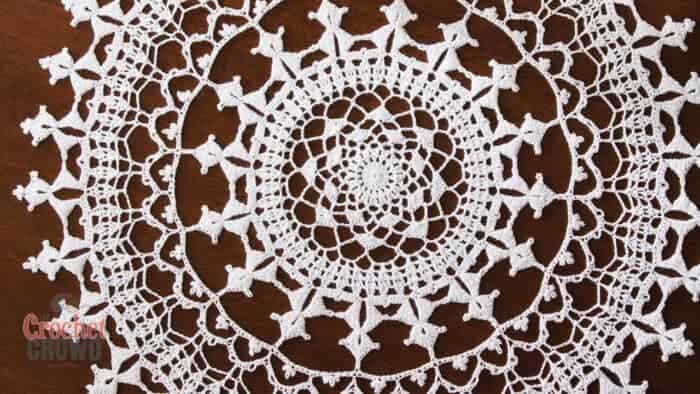 .
.
More Ideas

More Doilies and Table Runners
No post was found with your current grid settings. You should verify if you have posts inside the current selected post type(s) and if the meta key filter is not too much restrictive.