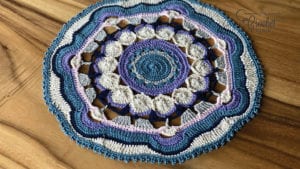 Crochet Sun Blossom Mandala Doily Pattern
The Crochet Sun Blossom Alternative Mandala Doily is an adaptation of the original Sun Blossom Doily by Diane Lavos for Red Heart.
I didn't intend to create an alternative version but every crocheter can have a roadblock and you can create new alternative realities to your situation instead of giving up and trashing what you have done.
Truth is, Diane did the leg work for the mathematics. I just figured out new math to get myself into round 18 and then finish off with round 19.
The tutorial below is just for the alternative version. As I mentioned, I struggled with the original version to the point where I don't understand how to finish it as written. I'm sorry for anyone wishing for a tutorial on the original, I just cannot do it at this time.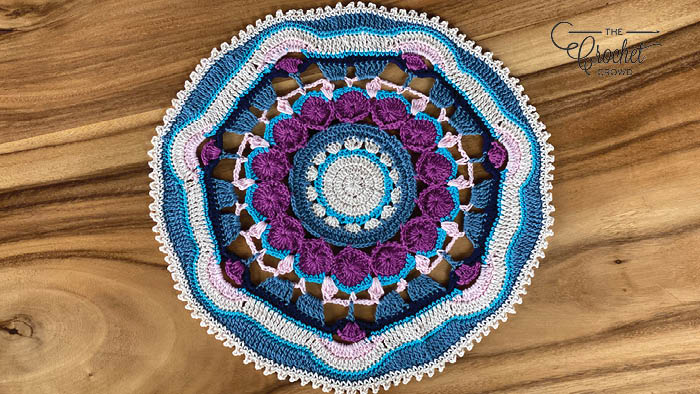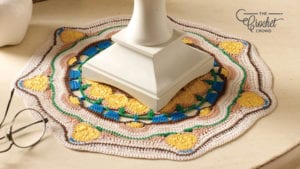 Original Sun Blossom Mandala Doily
The Crochet Sun Blossom Mandala has a really neat blossom near the end of the rounds. It's an add on piece that is crocheted around.
Personally speaking, I really struggled to make my sample look like the original. So instead of giving up, I created two additional rounds so I didn't scrap my project.


Tutorial
Pattern Suggestions
More Mandala Crochet Patterns