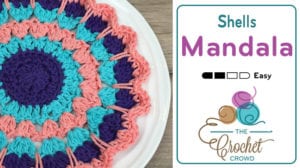 Shell Mandala
The Shell Mandala is our lesson 3 for the Mandala Workshop. We are moving to the next level of introducing shells and throwing in a bit of pop at the end.
In this pattern, unlike Lesson 2, we are going to be playing with what is called as shells. Shells are usually the term when crochet has the same origin point but many are placed into the same stitch. It gives the look of a shell. Think about a peacock with its' tail feathers fanning out.


The thing about shells is that the term isn't standard for the number of stitches or types of stitches that make up a shell. So the shell is usually called out in the beginning of the pattern. For the below pattern, I have highlighted small shell and big shell in the written instructions to show you. Usually they are not highlighted and you simply read and then look for the meaning elsewhere in the pattern.
As you start diving into Mandalas, using terminology like shells and more are easier than writing out all the instructions each time. Mandalas can be complicated but the written pattern be simpler if terminology is defined in one location and then simply called out when it's needed.
Download the free PDF Pattern Here.
Tutorial
Jeanne's Versions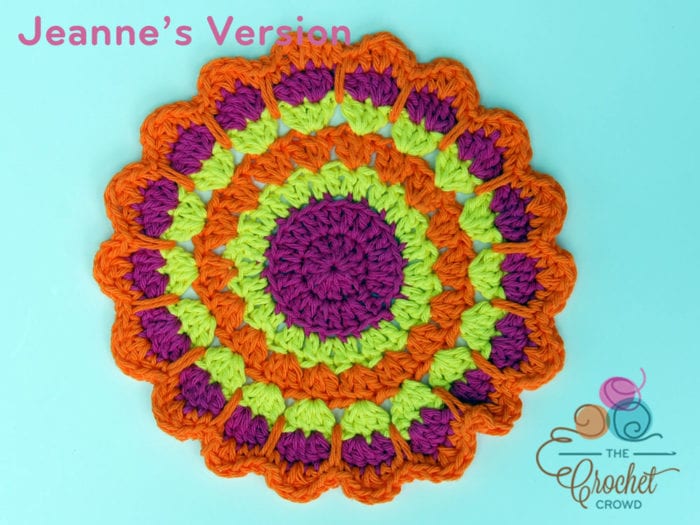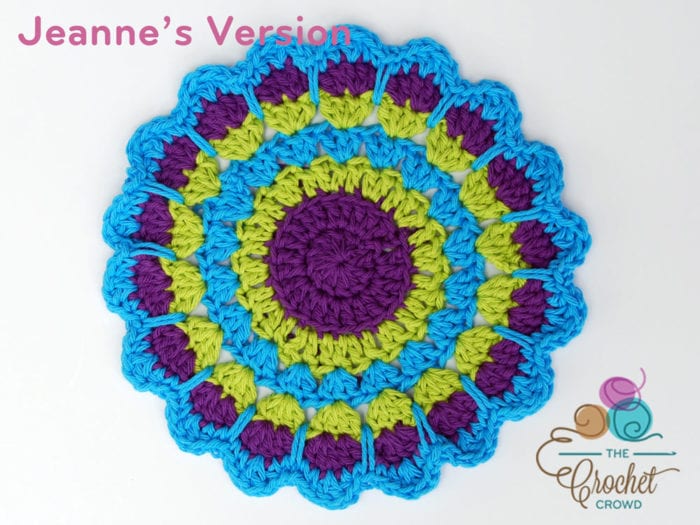 The Workshops
Lesson 3 - Shells Mandala - This Article
More Mandalas Ideas