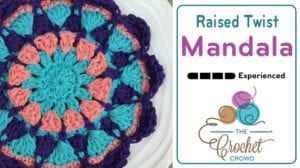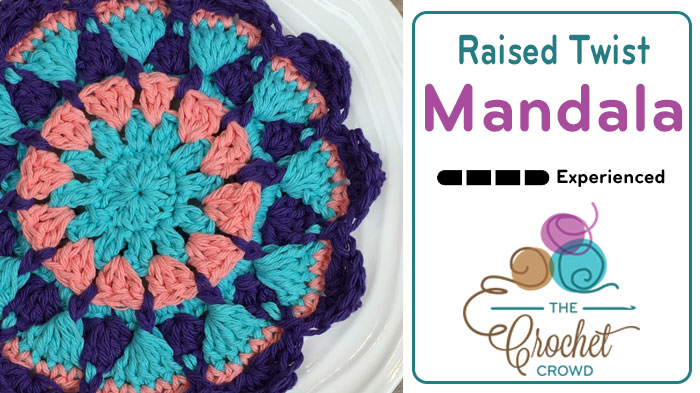 Crochet Raised Twist Mandala
The Raised Twist Mandala is the next lesson of providing, even more, three-dimensional looks to your mandala. What you cannot see from the top angle is the amount of lift and dimensions that are in this mandala.
Firstly, the tangerine round going to the centre of the motif appears to be a separate entity as it completely lifts up based on the next round after it. It's pretty cool.


Next, in round 7, we will do front post double crochets and due to their being 5 of them, it gives the illusion that the yarn is doing a raised twist effect. It's just the stitch doing its magic.
Use your own creativity to change colours as often or list as you wish.
You download the written PDF here.
Tutorial
Jeanne's Versions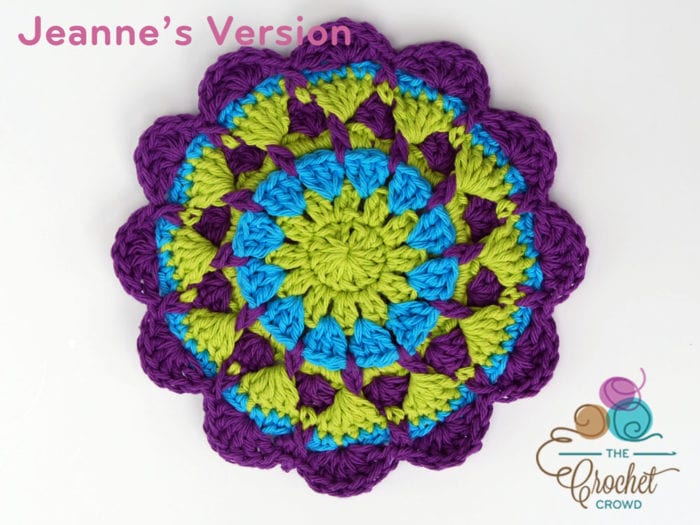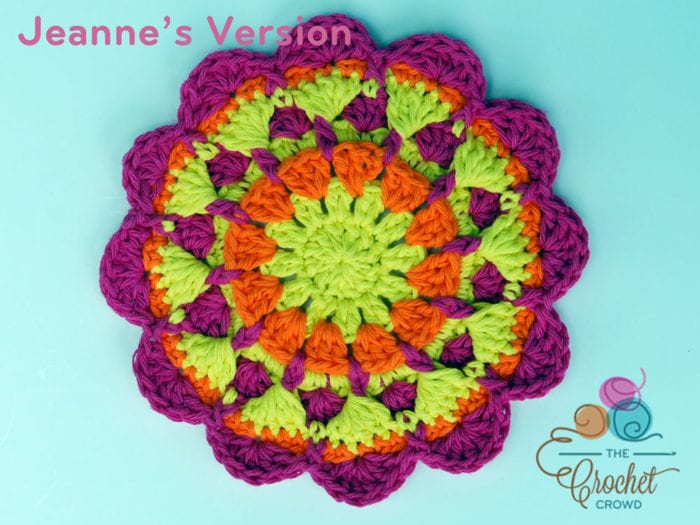 Lesson 6 - Raised Twist Mandala - This Article
More Mandalas