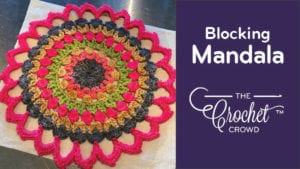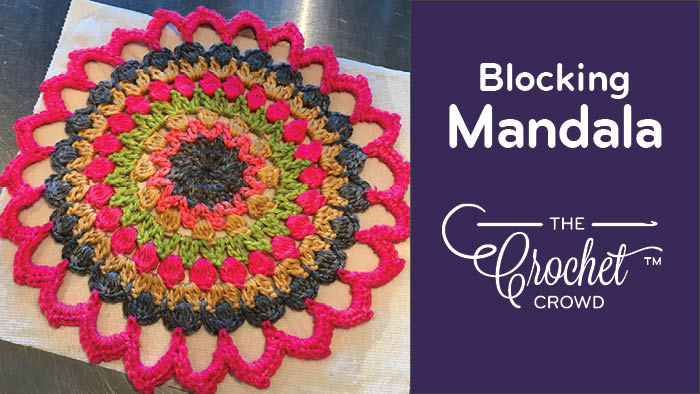 How to Block Your Crochet Project
Some crochet projects after your complete them need to be blocked, meaning forced to take their proper shape with the help of water or steam.
Manufacturers apply steam to the yarn as the final process to get it to puff up before balling it. It provides the thickness and best results for yarn packaging.
However, when you crochet or knit, you are forcing the yarn into the stitches. So the yarn has been steamed before balling as a straight yarn strand. So the project can be stiff or not behaving as it should in the project. This is where blocking comes into play.
Never iron your project. Chances are it's a poly-based product where it will melt with the heat of an iron. An inexpensive steamer at the store is a great option. For clothing, I steam. During a behind the scenes photoshoot with Yarnspirations, I noticed the stylist was steaming projects before photography as the garments were coming out of the box. The steam was getting the projects to relax. So, of course, I asked about it.
Turns out, if you apply steam to your project it causes the fibres to relax and take the new shape you applied to it.
The same thing happens when you dampen a project and lay it flat to shape. Notice I said to damp, not soak. It's just enough water that you feel the project is wet without being sopping wet.
See how I block. Some people use pins to force a project to take the shape as it's drying. For me, I've not had to resort to that unless I am stiffening a project.
Pattern Suggestions
Tutorial
Crochet Pattern Ideas