Crochet Llama Blanket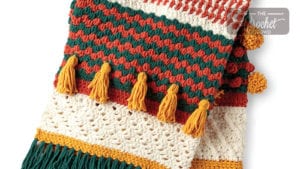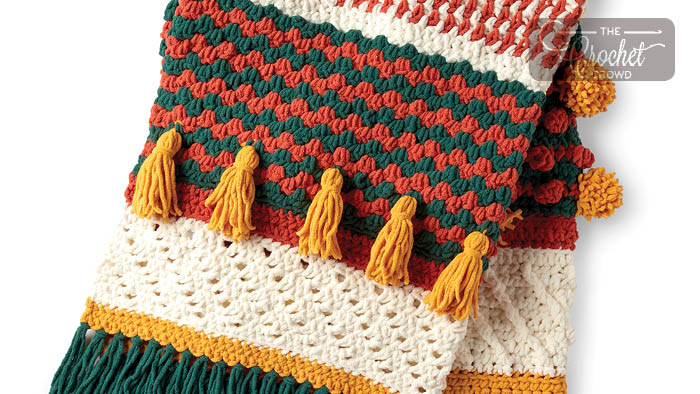 The Crochet Festive Texture Afghan is the next stitch along with our friends at JOANN.com. This afghan is bold, bright and ready for a party. It's called the Crochet Festive Afgan.
It resembles the blanket that you would see on the back of a Llama. That's why pom-poms and tassels were added to the blanket. As a creator's choice, you can leave them off if you wish.


For the first time, we are not hiding what the afghan looks like. The afghan is a stitch sampler. Designed by Yarnspirations. The designer lives in Ottawa, Ontario Canada. You may have seen her work already.
Over 80 samples of this afghan have been made. See the Entire Gallery of the Llama Blanket by stitchers.
More Pattern Ideas
Tutorials
All videos are closed captioned and available in right and left-hand versions.
Playlist of All Tutorials for this Project
More Stitch Alongs