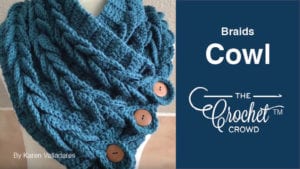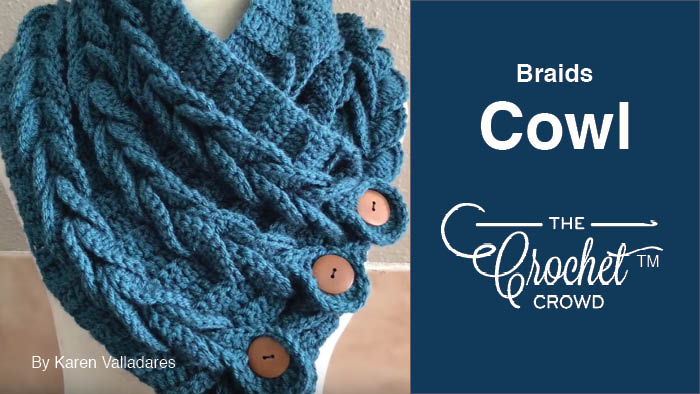 Crochet Braids Cowl
Currently in a strong trend is the Braids Crochet Cowl. I believe in The Crochet Crowd, Jonah, our strongest youngest crocheter showed himself with his mom, Jen. Since then, this cowl has taken off for trending.
The pattern isn't free but the tutorial is. You can buy the pattern at Crochet Braids Cowl.


More pattern Ideas
Designed by Karen Valladares and the pattern is purchasable through her. She is also the host of the free tutorial below.
This is a courtesy posting as many are requesting more information and links to this pattern. The Crochet Crowd is not affiliated or receiving any compensation for this posting or to the sales of this pattern. 
Tutorial
More Cowl Ideas