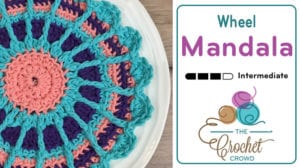 Crochet Wheel Mandala
This is lesson 5 of the Crochet Mandala Workshop and today we are working on the Wheel Mandala that I designed.
This workshop has been designed to go a step further in layers. Where layers overlap existing work to create visual eye candy. As you can see in the picture, the blue overlaps from the middle of the mandala and overlays back to the center to create a spoke-like effect. Then near the end of the project, I drop down once again to continue the spoke so it appears to go to the edge.


Download the free PDF Pattern here.
Tutorial
Jeanne's Versions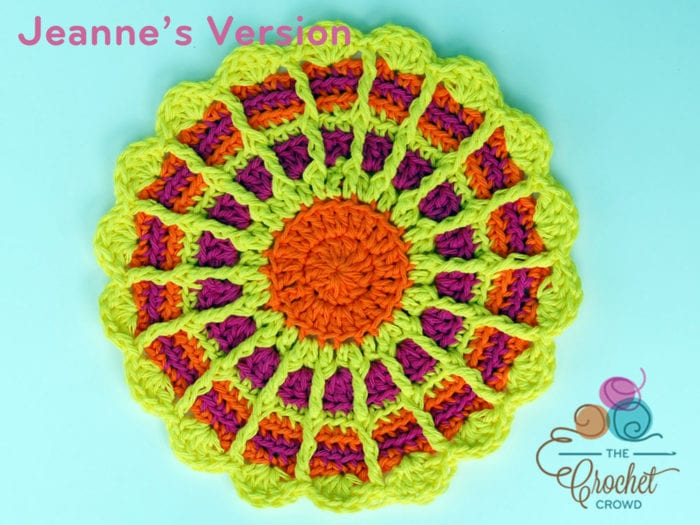 The Workshops
Lesson 5 - Wheel Mandala - This Article
More Mandalas