Many of us have Barbie as part of our upbringing. New crochet and knit patterns featuring human-size and doll-size patterns. To escape the real world and jump into a fantasy imagination world. Imagine different careers and lives the doll may have versus our reality.
As a child growing up with an older sister, the Barbie Dream Camper was a huge hit for her. I played along with her and also several childhood friends. In kindergarten, I would dress up as a mom, pushing a buggy with a doll. I would walk around and around the room and my teacher would smile graciously at me as I walked around. Reality kicks in older but imagination and more is important for comprehension of world issues.
Yarnspirations has come up with 19 Free Patterns that have playful interpretations of adult, child and doll-size items. It's been a while since Yarnspirations has released patterns for little girls for wearables. They have the Mesh Crochet Vest for different sizes of girls with a long sleeve mesh cardigan for adults.
-
-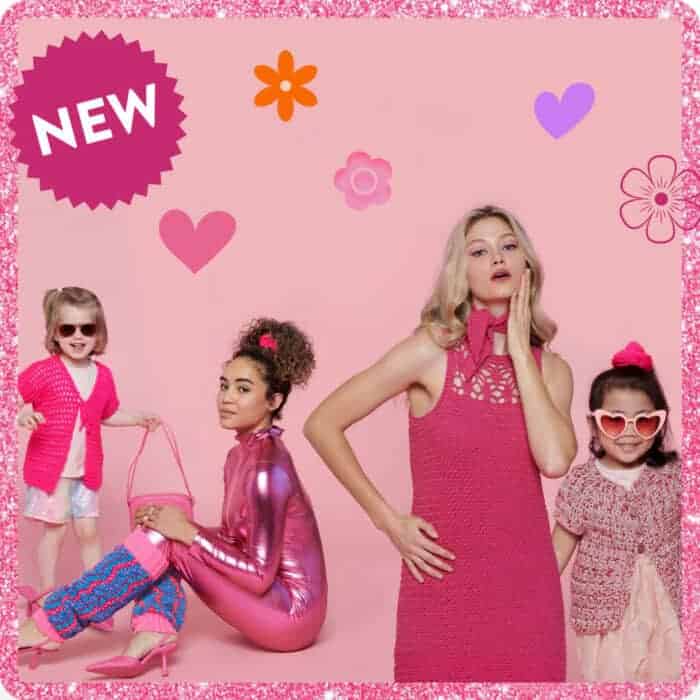 Child And Doll Matching Poncho
This poncho below has the size for child and the American doll. A tutorial is included. We also have an adult size that goes with this set as well. The adult size is in different colours but is very similar. A tutorial is also included for the adult poncho.