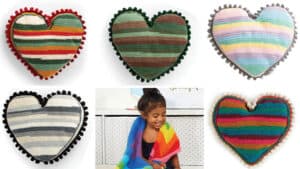 Looking for some colorful inspiration, we have a round-up of 47 Crochet and Knit Patterns.
With the new O'Go format of yarn that came out, over 100 patterns were created and some were using existing patterns to give it a modern feel.
From wearables and home decor concepts. Life is short but it should be colours that bring you joy. Christmas is coming and many of the project suggestions are great gift-worthy patterns to choose from.
You may find your next project to decide on.
More Ideas

More Collections