Wrap Patterns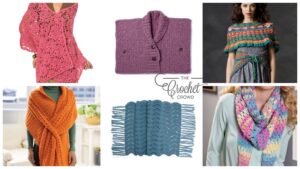 In the last couple of weeks, I have been on a wrap making kick. I have really been enjoying working them up. Wraps are so versatile and I have learned to make the same wrap in different types of yarn as well as colours really change the look in a fun way.
I know what everyone is getting for their next birthday or Christmas gift! I love that they work up really quickly especially compared to an afghan. Not to mention who doesn't love a pretty cozy wrap!
Wraps are so versatile, If you are looking for a gift that you need to be done quickly with the added bonus of being practical as well as pretty these are great patterns to check out. This collection is a few I have personally added to my crochet bucket list and wanted to share it with you. Happy Stitching!
---
Crochet Butterfly Wrap Pattern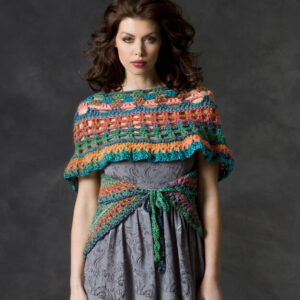 The name alone drew me in on this one I love butterfly's so as soon as I saw the name of this one the Butterfly Wrap pattern I had to check it out, so glad that I did I absolutely love it, it's one that I want to wip up as soon as I have a free hook!
Designed by Double Stitch Twins using RED HEART® Boutique™ Treasure™ this is such a pretty wrap and it's an easy pattern it won't take you long at all to work up if you don't have Boutique Treasure in your stash use your favourite 4 weight will work as well.


Crochet Wrap With Slits Pattern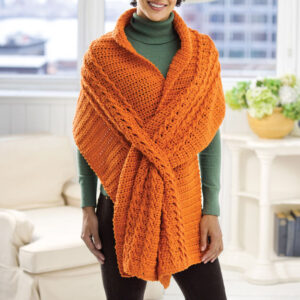 When we still were able to have Stitch Social one of my wonderful friends Margret came in with a wrap that I absolutely loved where you can tuck one side into the other closing it, I was so excited when I stumbled on this Wrap with Slits pattern!
Designed by Kimberly K. McAlindin using just 3 balls of Red Heart Super Saver, pick your favourite colours and work up a beautiful shawl for your self I found some fun new colours I plan on playing with. This Wrap With Slits is great for the fall or chilly offices, this wrap also makes a great gift idea or Craft Show items when those start back up again.


Crochet Fancy Shells Wrap Pattern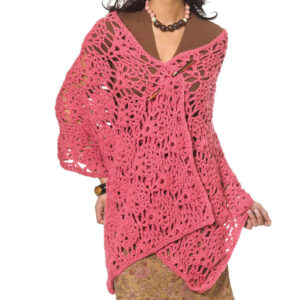 This Fancy Shells Wrap is such a fancy wrap, this is one that depending on what yarn you use, it would really change the look of it. The pattern is written using Caron one Pound and there are some really pretty colours in that yarn, but I am curious and want to try it out using Bernat Blanket yarn it would be so cozy.
Designed by Shannon Mullett-Bowlsby the pattern is classed as an intermediate, with the diagram included it has a very pretty pattern. This Fancy Shells Wrap is a pattern that would make a lovely throw as well just continuing on with the repeats.


Crochet Buttoned Wrap Pattern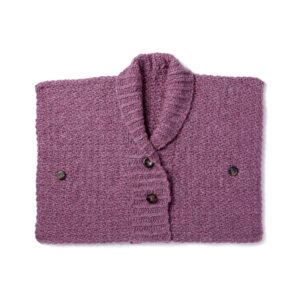 Using Patons® Norse™ or a bulky weight of your choice, this is a great little Buttoned Wrap pattern to work up for chilly days at the beach or evenings in the yard by the campfire. It would be neat to see this worked up with 2 different coloured 4 weight yarns together as well.
I love the stitch that is used in this pattern, I am pretty sure it's one I will use in the future when I play with patterns of my own.


Cluster Stitch Wrap Pattern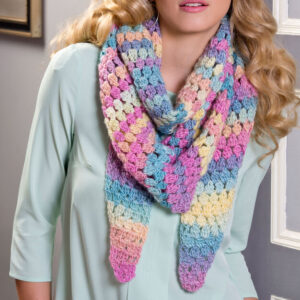 This Cluster Stitch Wrap is so pretty I love everything about it from the colourway of the yarn to the pattern its self. A good friend of mine, Bruce made me one very similar to this pattern I love everything about it. It's a wonderful any time of year wrap when you want something practical as well as a little fun pop of colour.
Designed by Rebecca Velasquez using RED HEART® Boutique
Unforgettable® I love working with this yarn, it is so pretty worked up in any pattern you use it in. I have a few balls of this and I can wait to work up this pretty little wrap.


Crochet One-Skein Wrap Pattern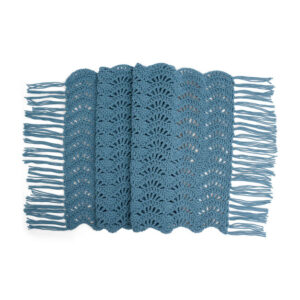 I really love patterns that use just one skein of yarn and this pretty One Skein Wrap Pattern is perfect. However, if you are like me and don't have access to Caron One Pound without having to order and wait for it to come it, you can easily use any worsted weight to work up this shawl, but there is a good chance it will take you more than just one skein.
This is an easy pattern to work up, and there is a diagram included if like me you are a visual crocheter. It is a very pretty evening out the type of shawl.


Tutorial
By guest host for Yarnspirations.com.
Pattern Suggestions
More Crochet Wrap Pattern Ideas
No post was found with your current grid settings. You should verify if you have posts inside the current selected post type(s) and if the meta key filter is not too much restrictive.