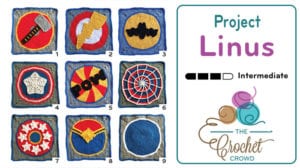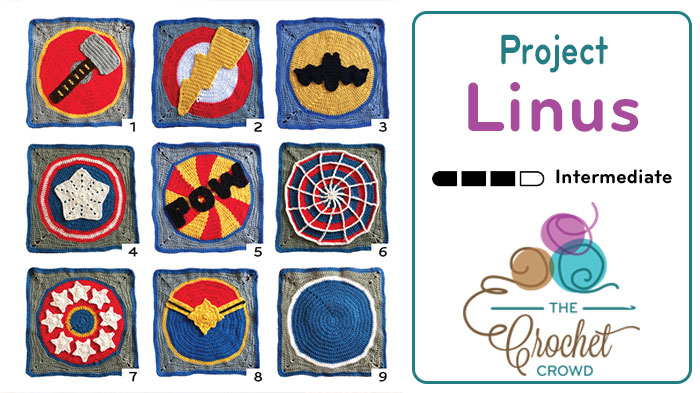 Assignment Crochet Cruisers
Crochet Cruisers return to the Caribbean in the Fall 2017. As always, we have our advanced assignment for Crocheters to bring with them to the cruise.
Our mission is simple, we need to spend time on the Cruise Ship, during our crochet retreat, to help benefit others who are not so fortunate. Spending time with our hands to give back to community in some fashion.
While on the ship, you can expect other passengers to take your photos and ask you about your projects. You are setting an example of what crocheters can do when we work towards common goals. In the end, we can make a small difference to the local communities where our cruise ship docks at the end of the cruise.
As always, we work towards benefiting Project Linus. They are North American wide and we have enjoyed giving their local chapters an influx of afghans at the end of the cruise. With the community yarns we use on board, graciously donated by our sponsors to put our afghans together and make the borders, it is truly a community effort.
Other Cruise Charity Projects We've Done
The following are 2 downloads. Assignment instructions are given. Please note, that the motifs and 2 of the squares are not yet written up. However, you are encouraged to use your own creativity to decorate your squares. Don't be scared to do any villains if you see fit. The creativity is up to you.
The Pattern of the Basic Square is provided in written format and Daniel has made you the graphs of the inner circle and transition to the square.
Symbols and Representation
Upon legal advice with protection to copyright and trademark laws, the symbols I have done inside the squares are interpretations. Though I have written the patterns for them, it is felt that my portrayals of the symbols are too close to the representation of the comic hero. So we are going to leave that to your discretion on free forming or finding other patterns to add to the squares to represent the characters.
Some of the squares had added on motifs from Yarnspirations that already exist. I will list those out for you.
Smaller Stars – Stars and Stripes Forever Wreath
Larger Star – Star Baby Blanket
Bat – Bat Dishcloth – I left off face embroidery.
The hammer, lightening bolt, belt buckle and letters were all free-formed by me.
The web is surface overlay, like the Spider Web Blanket. I also surfaced over layed the white rounds in the circle to lift them up to form the web.
The Great Exchange on Board
Do not attach your squares together. Once we enter the workshop. All of you will be asked to submit your 4 squares to community tables where volunteers will sort your squares by the sizes. Note where your squares have been placed as it means people at the same tables where yours in matches your tension for your crochet.
We will kick off the assignment and everyone, in an organized fashion, will select a minimum of 4 squares. It can be any of the squares. We are asking each crocheter to create 4 completely different squares so that there is diversity of choices.
Closer to the Summer
Full tutorials for the designs, including their motifs will be completed and written instruction for each as well. The squares take about 2 hours to make without doing the motifs. There is not a lot of time commitment so you can work hard to benefit charity, in a great way.
Event Sponsor – Jo-Ann Fabrics and Crafts
We would like to recognize Jo-Ann Fabrics and Crafts for being our event sponsor. While your squares must be completely done by the time you get to the ship, we have Phase 2 and Phase 3 on board and that is possible through Jo-Ann. You can pick up the recommended yarn at any Jo-Ann Fabrics and Crafts Store if you wish.
Downloads
For Non-Cruisers
We usually get interested people in wishing to contribute to help us on the ship. We bring an enormous amount of luggage and several skids onto the cruise ship with us. With having about 100 crocheters on board, we have a full line of projects and workshops throughout the cruise. We just have enough time to do what the cruisers have brought with them.
You may wish to participate in this program but refrain from sending us the squares. You can benefit your local charities of choice using this pattern if you wish.
More Comics Ideas
Disclaimer
Though these squares have the resemblance of Action Heroes. The squares are not to be named or called by the official super hero that you think they best represent. The squares are designed with an artistic impression in light of giving back to charity and giving children a smile. The pattern and tutorials shall remain free to all, compliments of The Crochet Crowd.