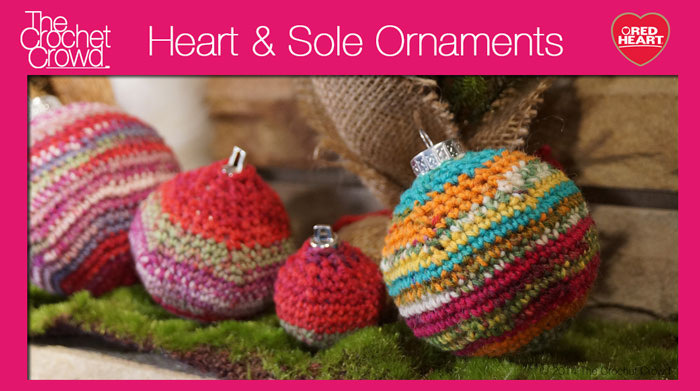 5 Sizes: Christmas Ornamental Balls
Crochet Your Own Christmas Balls
Create your own tree ornaments by covering up existing Christmas Balls with a new crochet cover. In this pattern, Mikey is using fine yarn by Red Heart called Heart & Sole. This is actually sock yarn that has elastic properties to it to fit the ball nicely. The colours you see are inside the yarn ball. Simple and easy to follow along to create really interesting looks.
Patterns for Different Sizes
Video Tutorial to Show Concept
Use the Video for the 2.75″ to understand the concept for all sizes.