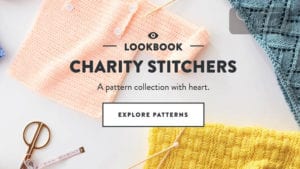 Crochet and Knit for Charity
Crocheters and knitters are one of the most generous individuals in charity contributions. From crocheting or knitting items to being involved in charity oriented fairs, fundraising and much more.


New for Fall 2019 is the Charity Stitchers Lookbook. Crocheters and knitters can be inspired with new designs to show appreciation, comfort and potential fundraising. When it comes to floods, fire or devastating events that may include weather, stitchers can be thinking about the future of stockpiling ideas or projects for the time they are most needed.
This stitchers lookbook has ideas that feature Red Heart, Bernat, and Caron yarns.
More Ideas
More Charity Ideas