Crochet and Knit Herringbone Blankets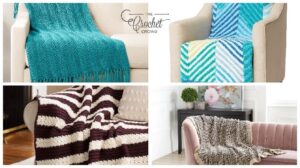 I was taught the Herringbone stitch awhile ago, and love how it looked worked up in the pattern I was shown it is a really neat stitch.
I was curious and as always, got me wondering what else there was to play with so I went to Yarnspirations to search what else there was, I came across these blankets and right away my bucket list grew! I want to play with a couple of the patterns I came across for more than just blankets, I think a couple of these will make really lovely shawls!  I would love to see any patterns you have used and what colours you played with if you made any. Happy Stitching!
---
Crochet Cuddly Herringbone Blanket Pattern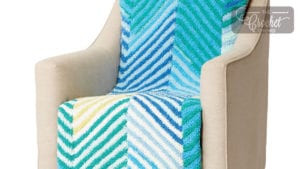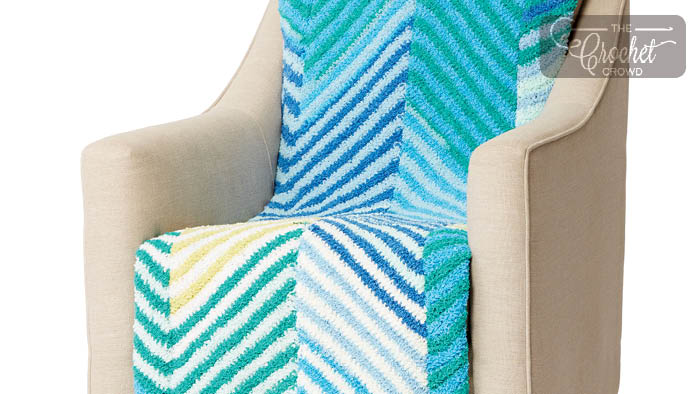 To make this cozy blanket you crochet these diagonal stripes using Bernat Blanket Breezy yarn by Yarnspirations then seam the tips together to get the fun pattern. This Crochet Cuddly Herringbone Blanket really plays with your eyes in a fun manner when it's worked up and assembled. Using 2 different balls at the same time, the yarn colour is intermixing with each other to provide the striping effects you see. It's so soft and squishy and blanket you will love curling up with.


Crochet Vertical Herringbone Blanket Pattern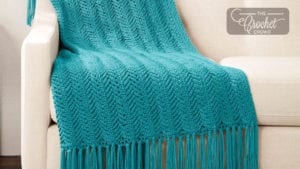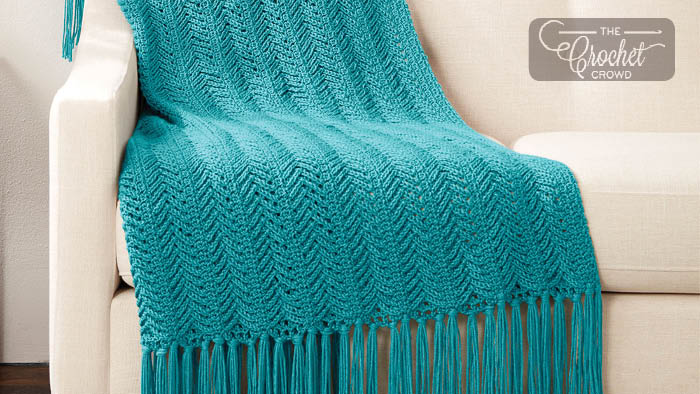 I love this Vertical Herringbone Crochet Blanket it is one that I want to try a shawl size with. I think it would make a really pretty shawl once I find the right yarn to play with.
This easy level blanket was made using Caron® One Pound™ any 4 weight can be used. I'd love to see this made up in a variegated yarn. It is a very pretty blanket that would make a lovely gift for those of us who enjoy gifting out works.


Tutorial
Crochet Herringbone Stitch Afghan Pattern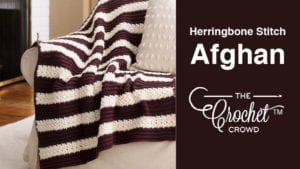 This Crochet Herringbone Stitch Afghan is a repeating of rows 2 – 13 as you will see in the pattern. There are 4 rows where the herringbone stitch is used to make the gorgeous texture. You see the photo has white and those are the herringbone stitch.
This pattern idea came in based on a crocheter requesting help for this. I was able to look at this old pattern and use it as a tutorial as it's part of the Yarnspirations family of free patterns.


Printable PDF Diagram
Click the diagram to print or download the diagram for your own convenience.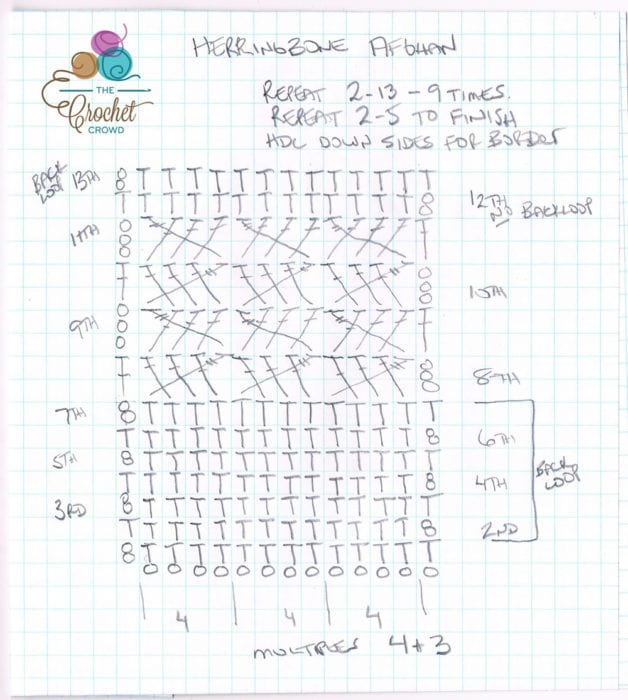 Tutorial
Pattern Suggestions
Crochet Afghan Pattern Ideas