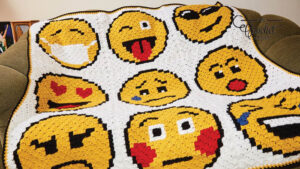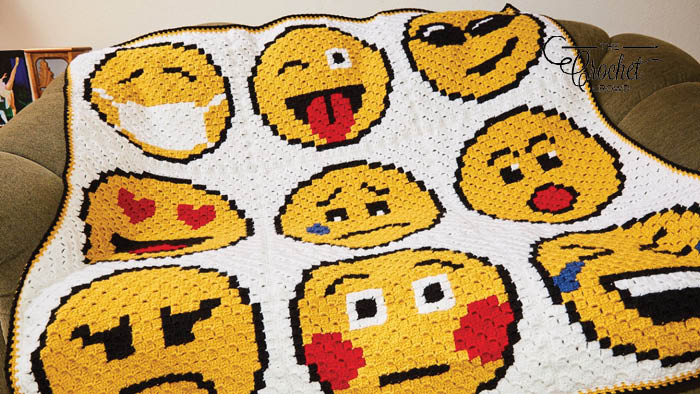 The Crochet Emoji Blanket is designed by Lucinda from Swish and Stitch. Many social media faces we use in messaging.
All of the faces are available for download to do yourself. Lucinda was telling me these make for great charity projects as your social media emojis are relatable to the recipients that receive a blanket like this. Of course, you can choose the faces you like the most and omit the ones that are not relevant for you. You decide.

More Social Patterns
Crochet Heart Eyes Emoji Pillow Pattern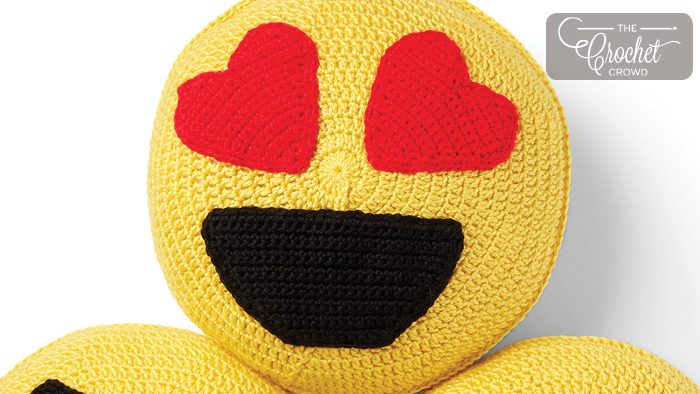 Crochet Tears of Joy Emoji Pillow Pattern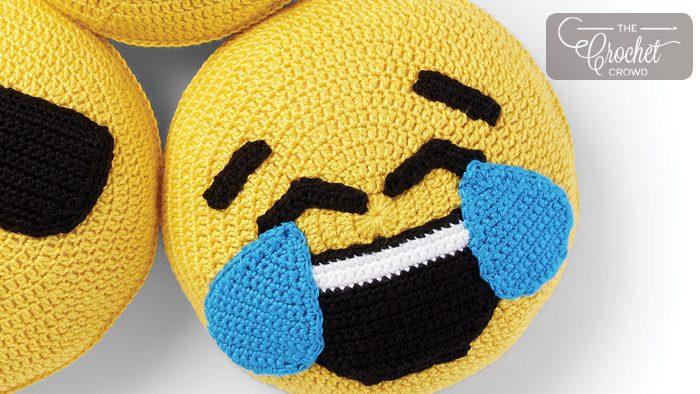 Crochet C2C Nutcracker Suite Blanket Stitch Along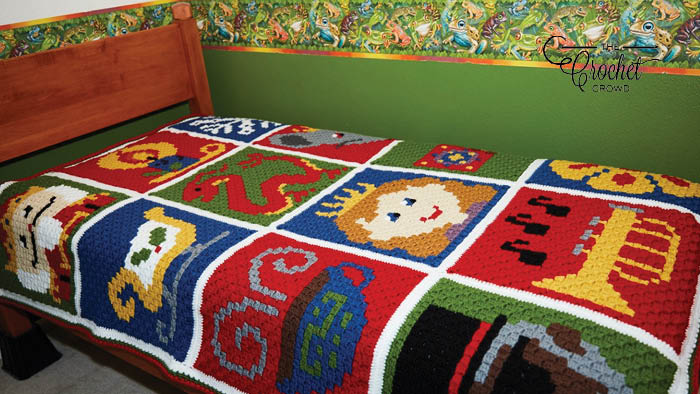 Crochet Sunglasses Emoji Pillow Pattern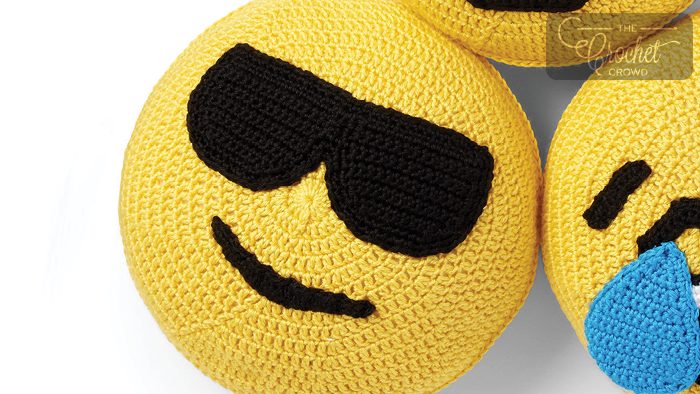 Tutorial
This is how to do C2C Graphghan Work that is done to complete the Emoji Blanket.
More C2C Patterns