The new Life in Plastic Series has lifesize and doll-size matching projects. This is the crochet flower tote bag.
The lifesize is a generous size and durable using Red Heart Super Saver yarn. In my sample, I didn't complete the stitch right and noticed about one-quarter the way through the project and decided to keep it going because I was happy with the look. It looks very close to the original.
I used Caron One Pound for my sample because I didn't have Red Heart Super Saver. Michaels Stores no longer carries Red Heart Super Saver, a true shame as it limits my shopping in-person experiences, but Walmart certainly does. For my Caron One Pound Version, I got close to the same colours using Dark Pink and Living Coral.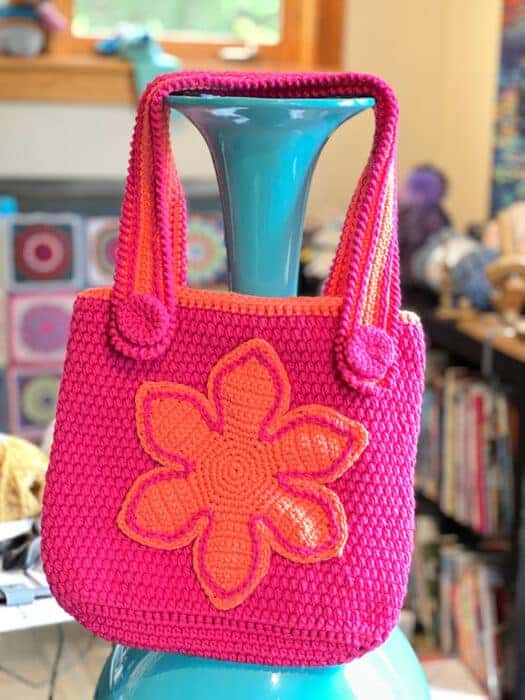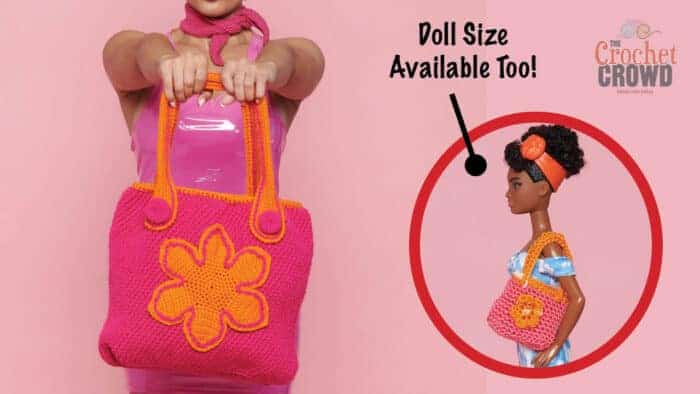 -
-
Tutorial for Life Size
Doll Size Tote
If the doll-size inspires you. It is made with Anchor Embroidery Floss with a B or 2.25 mm crochet hook. It's pretty small to match the doll's size and is pretty cute. This is called the Anchor Doll Size Crochet Tote.
-
-
Another Bag to Consider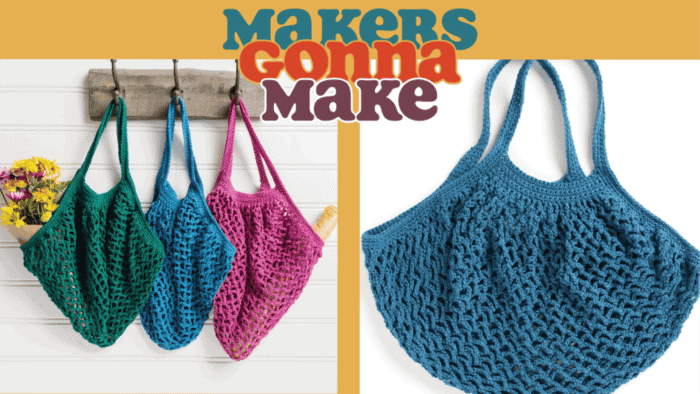 The Crochet Farming Fresh Tote Bag is a great grab-and-go bag. Easy to make, and there's a tutorial to follow if you need extra help.
More Bags