I was talking patterns with friends last night, as we often do, sending each other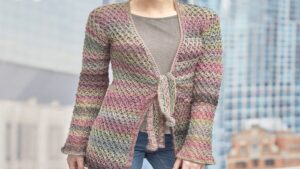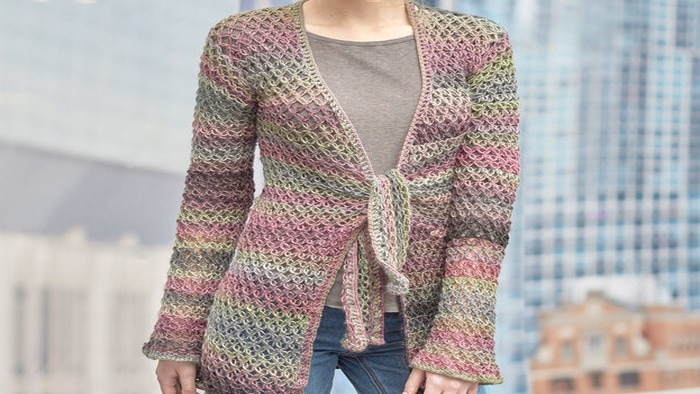 patterns that we think the other's would enjoy. I was sent this beautiful Tie-Front Lover's Knot Jacket pattern from my lovely friend our very own Wendy and I absolutely love it. This jacket pattern was one I instantly added to my ever-growing list. Not going to lie if I didn't have so many patterns on the go already I would have started it right then.
Designed by Rosa Shand this easy level jacket pattern was worked up using
Red Heart® Unforgettable™. The pattern has a stitch I haven't tried yet, the  Dbl Lk (Double Love Knot) which I am excited to learn. The pattern is written for sizes XS to 5X which makes me very happy. There is a reduced photo of the stitch for those of us who are more visual.


Pattern Suggestions
Crochet Clothing Pattern Ideas