Warm Weather Jacket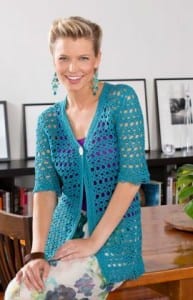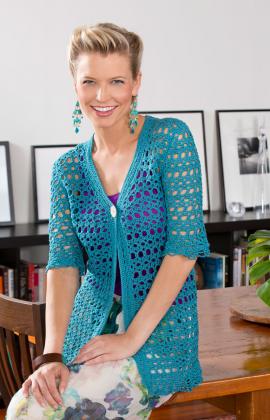 Next on my radar is this Warm Weather Jacket it's super cute and very versatile. This jacket is great for in the office or an evening out.
After doing the Tunic outfit, I realized these patterns aren't so hard if you wrap your mind about the task and Get'er done! This pattern comes in Small to XX-Large.
Based on the yarn used, Aunt Lydia's Fashion Yarn. I bet this hangs nicely and feels great to wear. Oh, the joys of being a guy, there's some lady fashions, such as this, I would love to wear… if only I could.


For more inspiration and ideas, please visit The Crochet Crowd Website.
Pattern Suggestions
Crochet Clothing Pattern Ideas