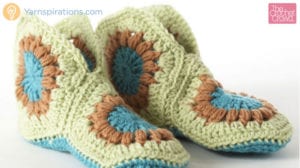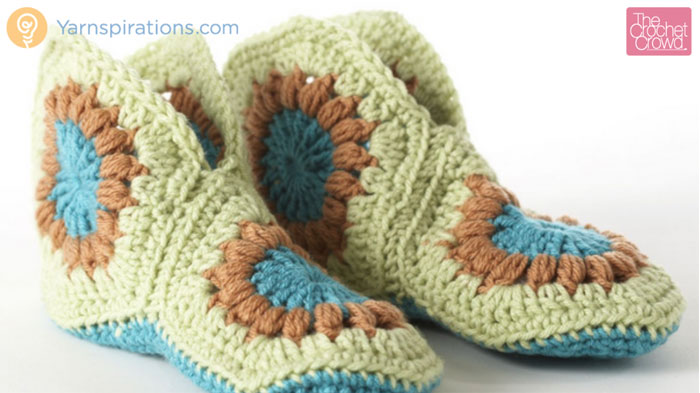 Granny Slippers
These crochet granny slippers are exquisite to look at. Interestingly enough, each slipper consists of 3 hexagonal shaped grannies. There are
actually two motif designs used per slipper. The top of the front of the foot is a complete hexagon and the two motifs at the heels have a slight variation in the final round to make the sole blend better.
For doing this pattern. There is a total of 6 motifs required. All six are identical to each other with the exception of the final round. I address this in the tutorial. What I would do is to make all 6 motifs at the exact same time so you are doing it like an assembly line. It's easier to remember a pattern when you have to do it two or more times and you can get quicker.


There is a child's version of these same slippers in the pattern. I determined the adult version would be more popular and decided to the tutorial for women instead of kids. The concept is the same but there are slight variations as the child's slipper won't be as big. Just substitute for the kid sizes.
In the tutorial, I refer to this diagram for figuring out the sole for the front of the foot and back of the heel. This diagram will allow you to be flexible and easier than counting every stitch you encounter.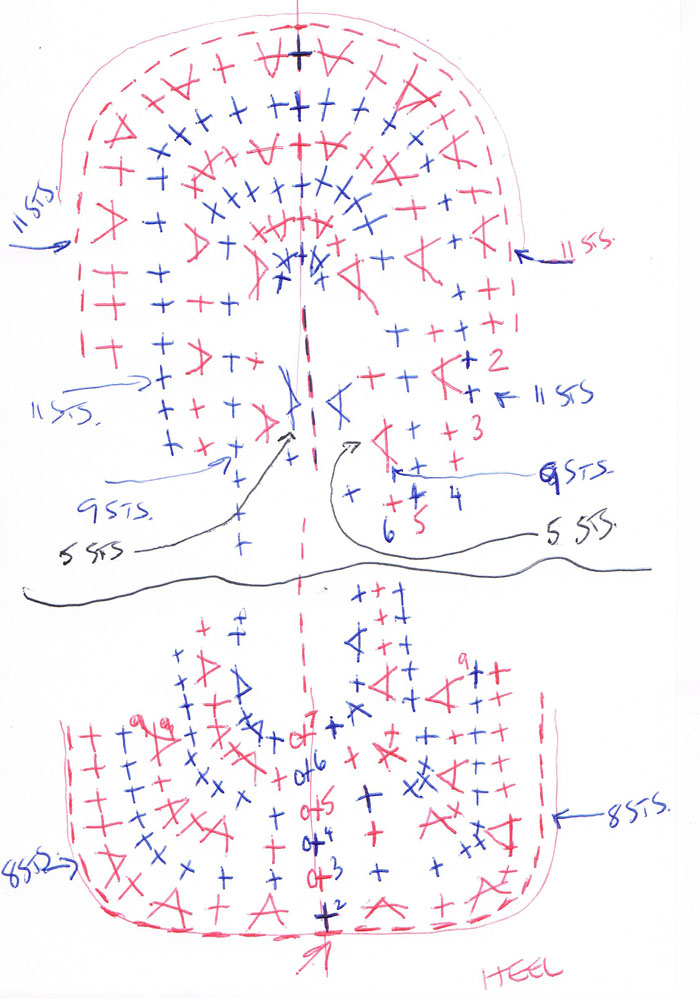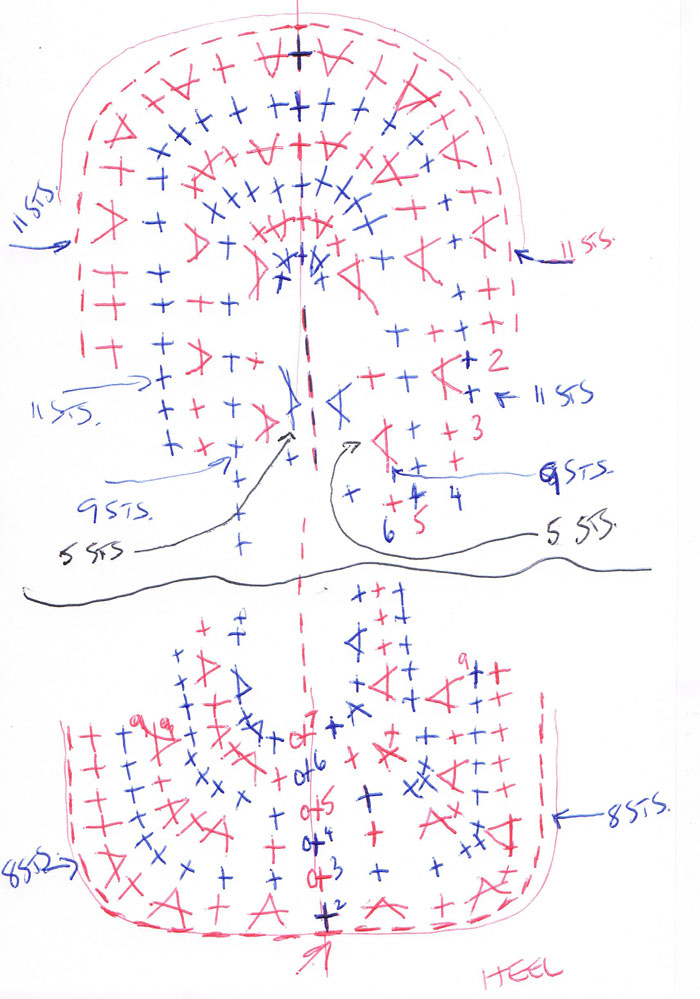 Video Tutorial Below
More Slipper Pattern Ideas