Three different designs for Aunt Lydia's crochet tread. The Haunted Lace Pumpkin Covers are great for reusable decorations.
I was involved in a challenge years ago that was a friendly competition of trying to use a pumpkin from Michaels. I didn't see these patterns, but I found another one.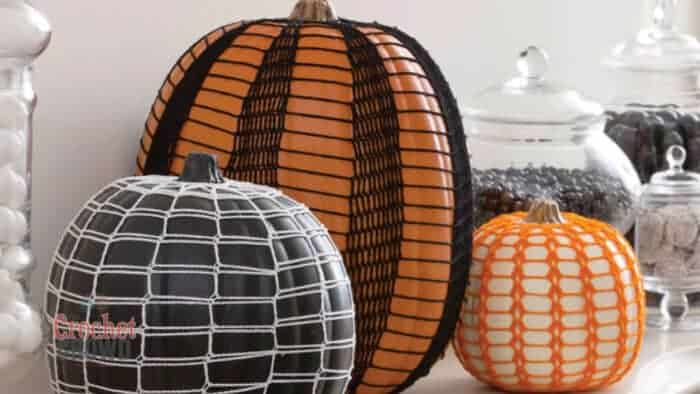 .
.
I used the Bella Crochet Lace Pumpkin Pineapple Covers. It was a free pattern and still is today. You can see how it rests on the pumpkin and get the instructions.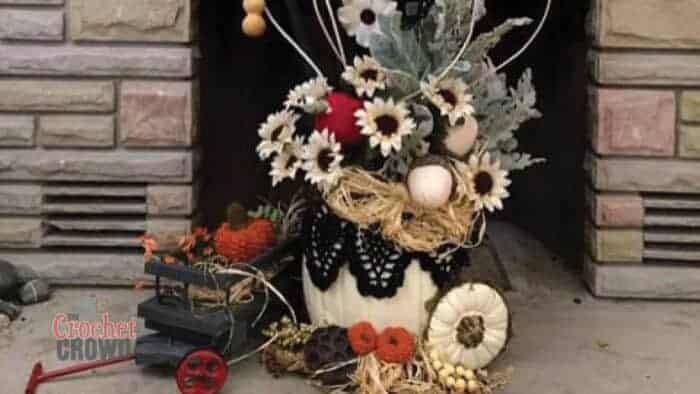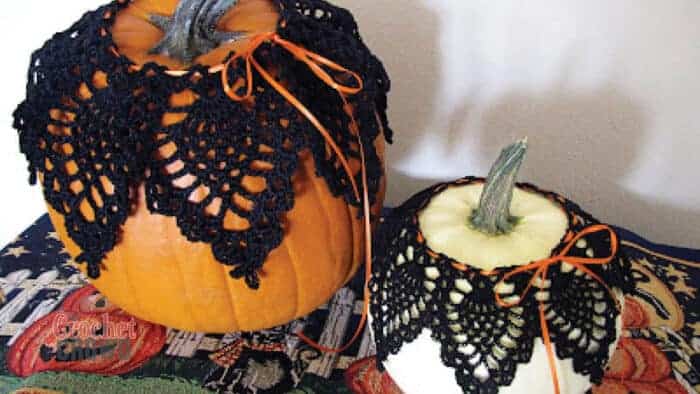 Another Pumpkin
You may enjoy the Spicy Crochet Pumpkins below. There's a free tutorial for them as well.