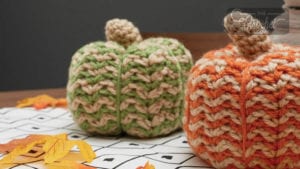 Crochet Pumpkin Ideas
From fun to more elegant home decor to the exciting Halloween Night. We have gathered 31 awesome crochet pumpkin-inspired ideas. From many different designers including patterns from Yarnspirations.
I put some extra Pumpkins and Tutorials below for bonus-free patterns and help.
Please enjoy our curated list for your stitching crochet pleasure. See lists below and they are clickable links to the patterns.
---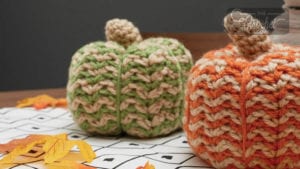 The Crochet Spicy Pumpkins are complicated to look at but actually really easy to crochet. The design did an amazing job in an easy-to-follow crochet design.
I wondered what these would look like using Red Heart Super Saver Ombre where the middle strand of the ball and the exterior are used as the two colour choices. They would be transitioning together in a unique way.

Tutorial
---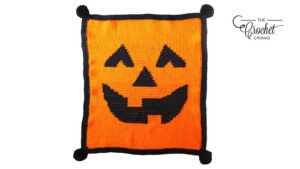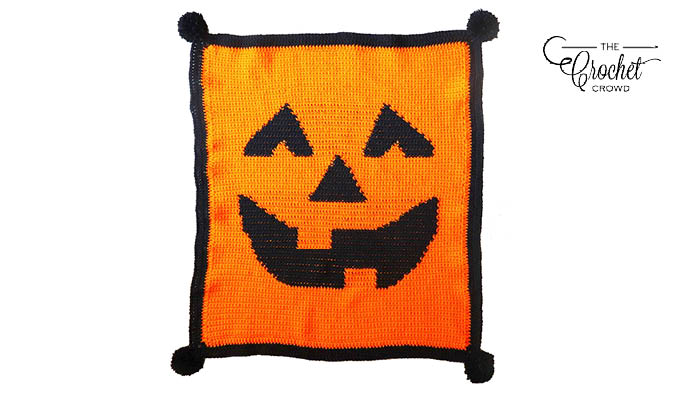 The Crochet Pumpkin Throw is a timeless keepsake for each fall leading to Halloween. Designed by Sarah from Repeat Crafter Me.
This is crocheted in a tapestry crochet format. The unused yarn colour is carried under the stitches forming the pumpkin face.

Tutorial
Only available in right-handed format.
---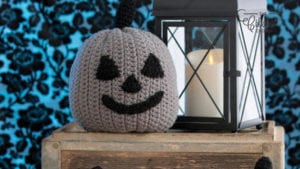 The Crochet Three Little Pumpkins are like a build your own pumpkin in crochet.
Myself, I don't observe Halloween due to where I live, it's a long trek from the laneway to the road and we do have treats ready for kids if we get any, who journey all the way up to our home. For myself, I love the pumpkin simplicity of the shapes and stem without the faces too.
So this is a win-win. You can make little pumpkins for your fall or Thanksgiving decor or face it up for Halloween.
The tutorial will have all of the components inside so you can mix and match the faces. Don't be afraid to improvise. You will have noticed I framed the triangle nose and eyes so it was more formfitting.


Tutorial
---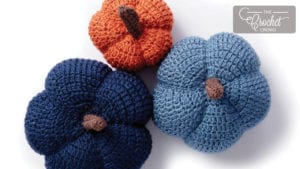 For your fall decor including Thanksgiving and Halloween, you can crochet these adorable Crochet Harvest Pumpkins.
The pattern is written in three different sizes. For tutorial reasons, I filmed each size to keep them separate from each other. The difference of the medium to large is an additional 2 rounds but the pumpkin is stuffed a bit more for the large.
The pattern is easy to understand from the shaping to the stem. You will need polyfill to stuff your pumpkins near the end of crocheting the pumpkin.


Crochet Diagrams for All Pumpkins
There are 2 pages. Small is unique and the Medium and Large are close to each other with a difference of a repeat. I have put both diagrams into a 2 page PDF for downloading/printing.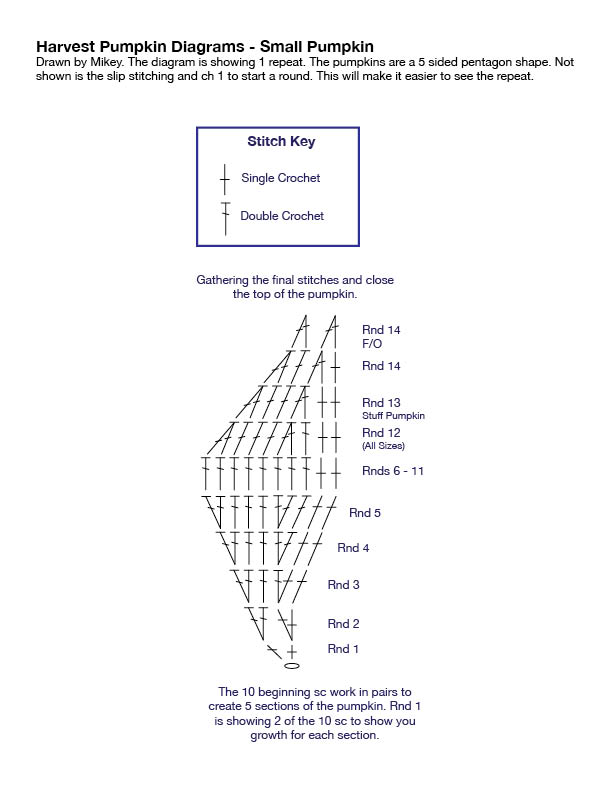 More Pattern Ideas
3 Sizes for Tutorials
---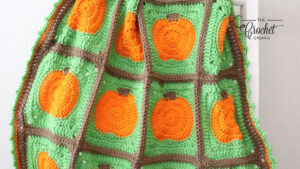 The Crochet Pumpkin Patch Blanket, designed by Sarah from Repeat Crafter Me is another example of fabulousness!
They are essentially square motifs with a special shape in the middle that is shaped by the pumpkin.
It's a great fall, Thanksgiving or Halloween project that you can pull out each year.


Tutorial
Only available in a right-handed format.
---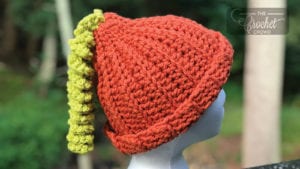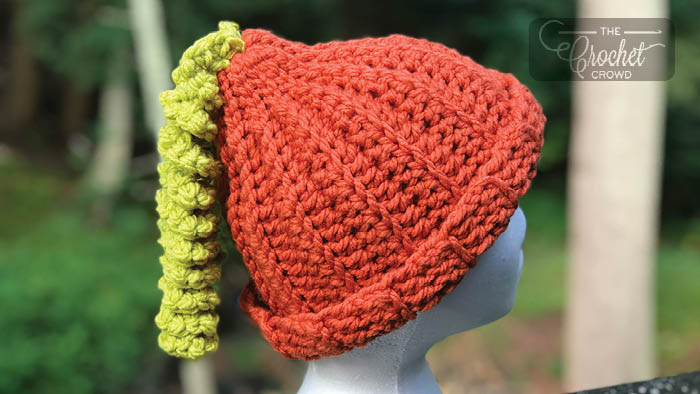 Designed for newborns to adult men sizes. There are 9 sizes provided in this free pattern. Here in Nova Scotia, fall does cool down and Halloween can be cold. The fall festivals are a huge deal here and at a lot of family fun. These are the Crochet Family Pumpkin Festival Hats.
From the Pumpkin Regatta to the Pumpkin People Exhibits in Kentville to the Scarecrow Festival of Mahone Bay. Fall here is such a beautiful and wonderful time of year.


My friend, Michelle, free-formed a pumpkin hat for herself for last year's Pumpkin Regatta. She is beyond cute, even without the hat. It was such a perfect accessory as the wind ripped across the cold lake. So this year, our friends are making matching pumpkin hats to go as a group. Life is short, let's have fun.
I have figured out the math for adjusting for the complete sizes of the family. Whether you go to a festival or just enjoy fall on your own or want to have a family of pumpkins, these are just too cute.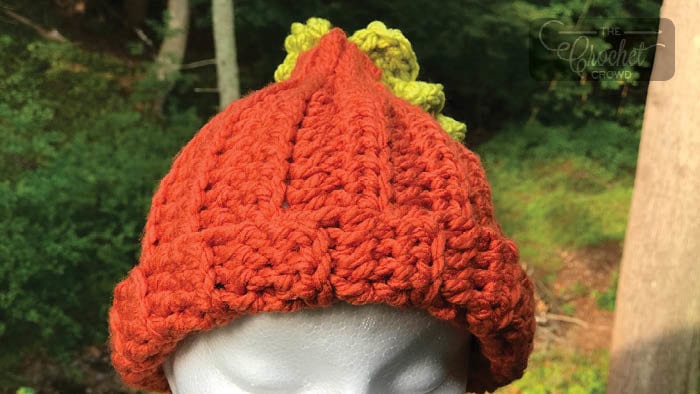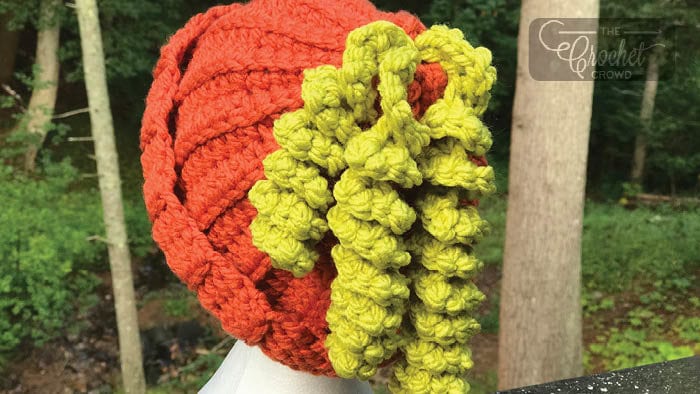 Tutorial
---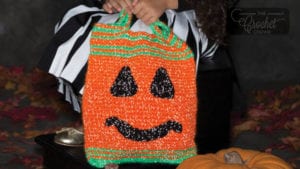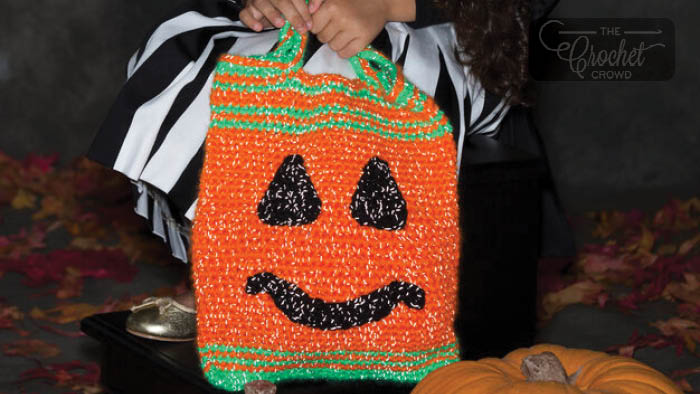 These cute trick or treat bags are really quick to make. Combined with the feature of the yarn being Reflective by Red Heart, you have a really cool bag that kids will enjoy. Designed by Nancy Anderson.


Reflective Yarn is a chunky weight yarn combined with a novelty filament that is spun with the heavy acrylic and polyester mix yarn. There are 9 colours to choose at this time. Of the colours, neon pink, neon orange (seen in the pumpkin bag), peacock and olive are my most favourite colours. Daniel had a Red Heart sample of this yarn in Olive and for guys, it's masculine with a reflective quality.
There is nothing hard about this pattern. The trick is getting started off on the right foot. In the video tutorial, I have deviated a bit from the pattern to show you some extra tips which include drop-down single crochet as seen in my sample. I show you how to change colours as well as tips to make the handles stronger!
My bag took me about 3 hours to make everything. It then took me about 1/2 hour to plan and sew the motifs into place for the face. Overall, it's a great pattern!
Example of How This Yarn Reflects!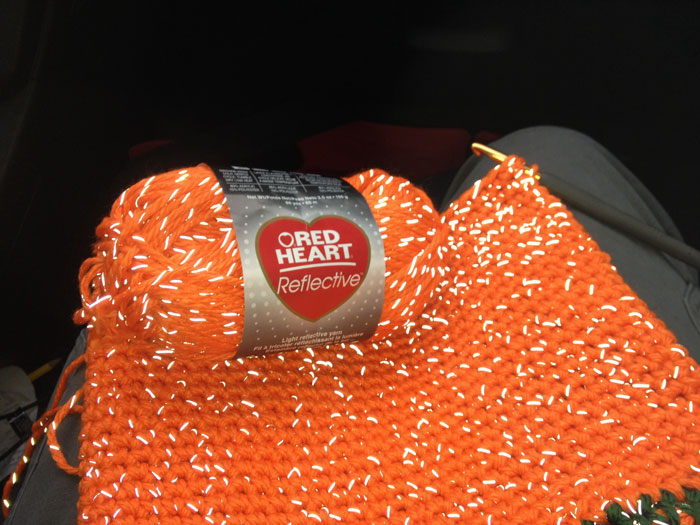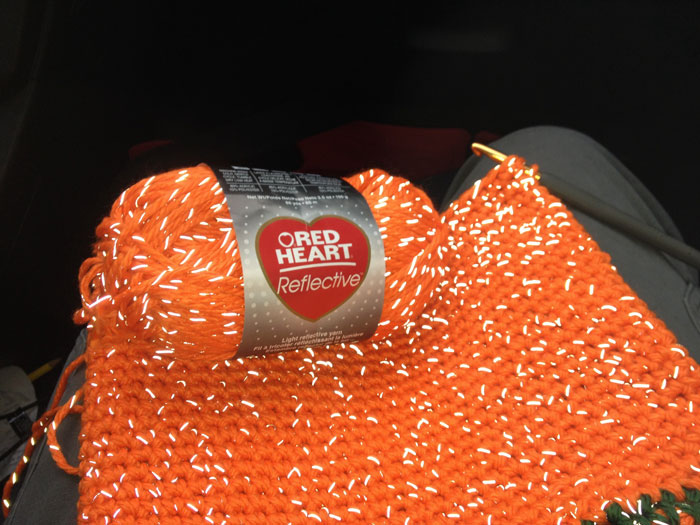 Video Tutorials (Right or Left Hand)
More Free Patterns