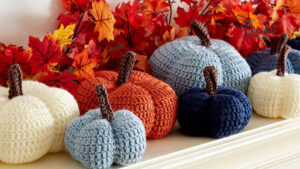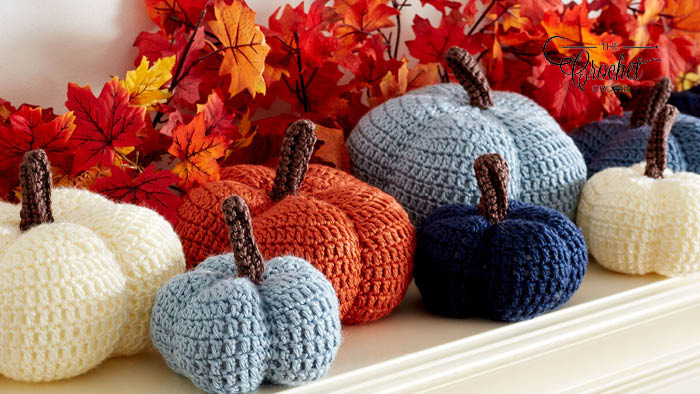 For your fall decor including Thanksgiving and Halloween, you can crochet these adorable Crochet Harvest Pumpkins.
The pattern is written in three different sizes. For tutorial reasons, I filmed each size to keep them separate from each other. The difference of the medium to large is an additional 2 rounds but the pumpkin is stuffed a bit more for the large.
The pattern is easy to understand from the shaping to the stem. You will need polyfill to stuff your pumpkins near the end of crocheting the pumpkin.


Crochet Diagrams for All Pumpkins
There are 2 pages. Small is unique and the Medium and Large are close to each other with a difference of a repeat. I have put both diagrams into a 2 page PDF for downloading/printing.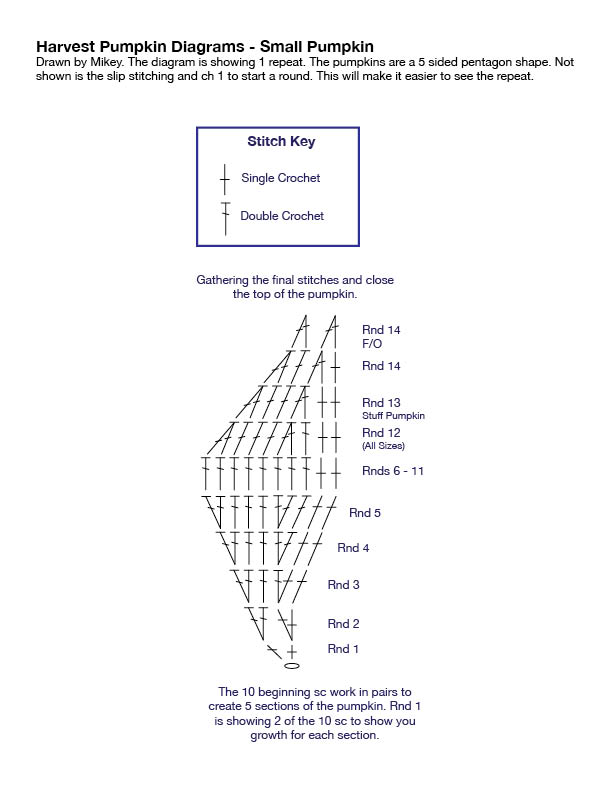 More Pattern Ideas
3 Sizes for Tutorials
More Halloween Pattern Ideas
More Thanksgiving Pattern Ideas