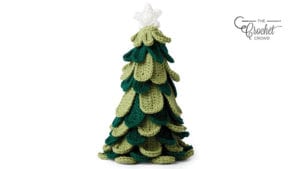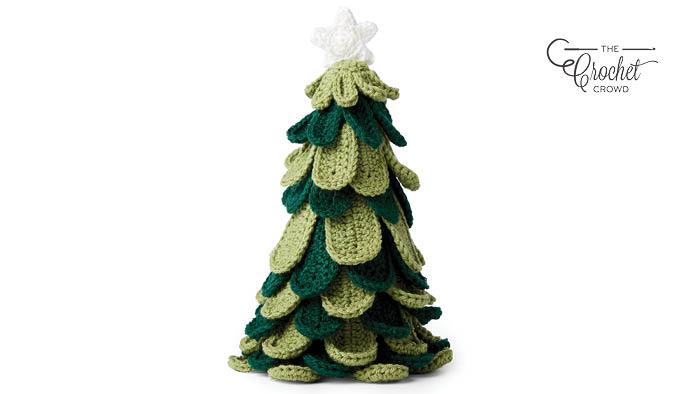 Crochet Make It Merry Tree
The Crochet Make It Merry Tree is adorable. Small enough for someone to use as a table setting or for those where space is a problem.
Whether someone is in a senior facility or a place where setting up a large tree isn't possible. You can customize the tree colours to suit a personality too. Maybe even a frozen blue tree or even white to name a couple of ideas.
The Crochet Tutorial Version
I saw this tree as a regular home decor item minus out the Christmas flare to it. I used the same hook size but switched the yarn for Red Heart Colorscape. I used almost 3 balls of yarn. The yarn changes on its own. For the upper leaves where there is just a row or two, when I was doing the bigger leaves, I would make a smaller leave in the same colour tone. If you wait, the top leaves will be very close to the same colours as they don't take much yarn. I talk about it in the tutorial as well.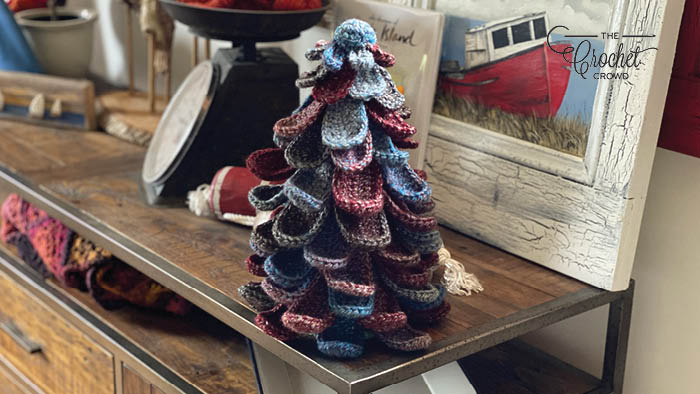 More Ideas


Tutorial
Other Christmas Trees
Click the pictures to go get the free pattern. They each have tutorials too!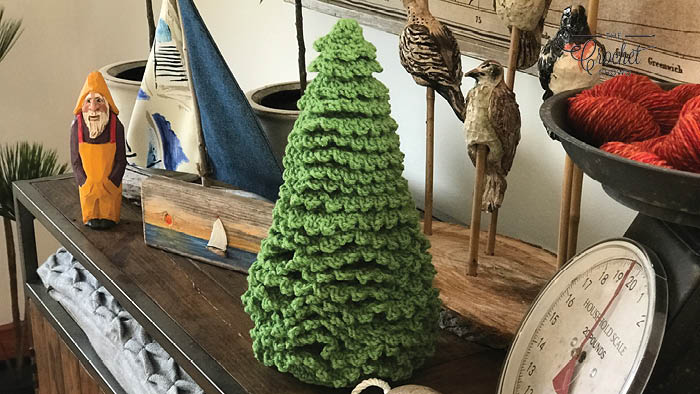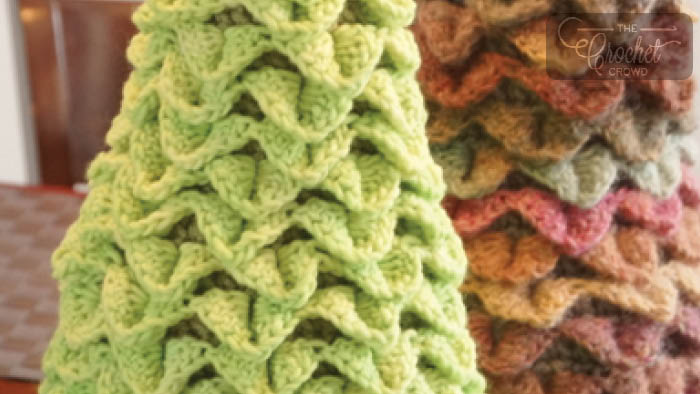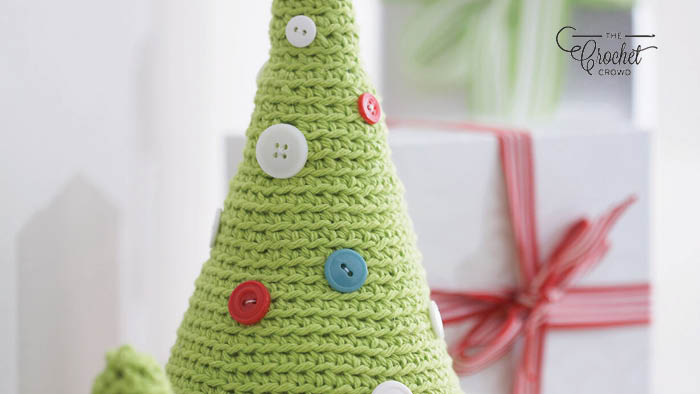 More Holiday patterns