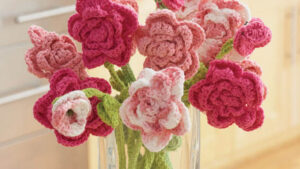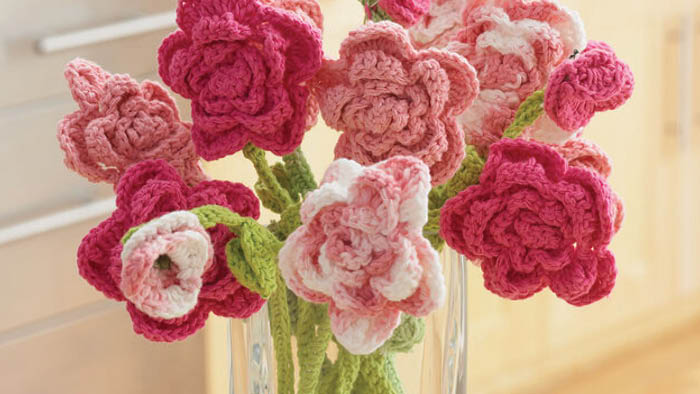 The Crochet Rose Bouquet is made up from Lily Sugar'n Cream yarn.
There are two types of flower constructions in this one pattern. First, there is the open flower which is the rose fully open and showing its beauty. There is also a rosebud where the rose is in partial growth and will open in the future (theory-wise).
For the stems,  you will crochet them and then feed a floral wire inside the stem for stability. There is a leaf pattern that is the same throughout the bouquet that are sewn onto the stems.
The video will demonstrate how the flower, bud, stem and leaf are made but you will need to construct the assembly on your own by following the instructions.
More Ideas

Tutorial
More Flowers