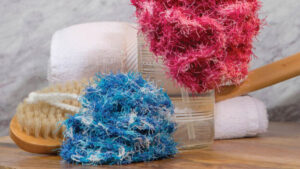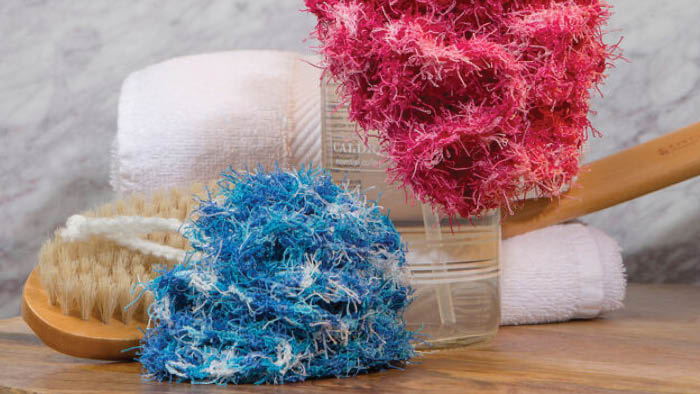 The Crochet Bath Pouf is super quick and easy to crochet. Even with Red Heart Scrubby, fast to follow to finish.
This is actually a long row that consists of 100 stitches after the first row. In row 2, we are creating loops in which the hanging chain is fed through to form the pouf.
I would strongly suggest for the hanging chain to be 100% cotton-like Bernat Handicrafter, Lily Sugar'n Cream or Peaches & Cream yarns. Don't use acrylics for situations where something is wet for extended periods of time.
The tutorial demonstrates how to make this with both Red Heart Scrubby and Bernat Handicrafter Yarn.
More Ideas

Tutorial
Dishcloth Collections