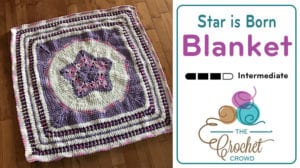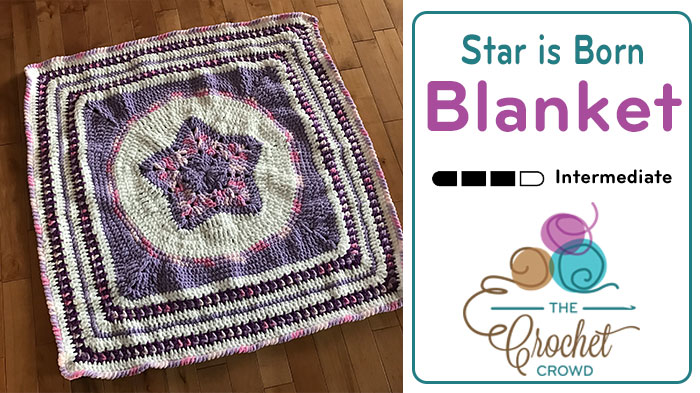 Crochet Star is Born Baby Blanket
The Crochet Star is Born Baby Blanket by Mikey of The Crochet Crowd is a new design. Crocheters over the past 9 years have requested that I figure out how to make a star transition to a circle. It took me several tries to ensure the star didn't warp or the transition didn't buckle. Once I figured it out through testing a few trials. I got the right stitch count and math to make it work.


The pattern is free. It took me a few days of mathematics to figure it out and then only 8 hours to make this entire sample. It's designed for a baby or child size baby blanket. However, you can continue to grow this blanket if you wish to make it much bigger.
I had Diva Dan make the diagrams for you to follow along. At this time, unless there is strong demand, I don't plan on making a tutorial for my project. However, I may change my mind.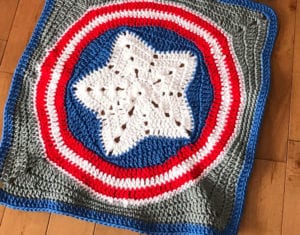 This blanket uses Bernat Blanket but you can substitute any yarn as long as the hook sizes compliments the yarn. You can continue to grow this out as big as you need, even if you use smaller sizes. In my trials, I used Caron One Pound with 5.5 mm or I crochet hook size. The difference between the Bernat Blanket Size is significant.
Notice in the final trial. There is not one point that faces flush to any side. So no matter how you turn the square, you will never end up with a star that sits up straight. You will notice that the Star is Born, the star faces up perfectly. I explain in the pattern how to get you orientation after you finish off doing the circle and begin to transition to the square. It's an easy way to figure it out and get started properly.
I hope you enjoy my pattern. You can download the PDF. Everything including Daniel's diagrams are included with the pattern.