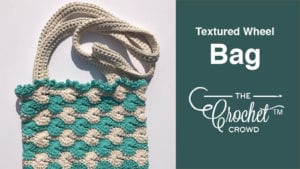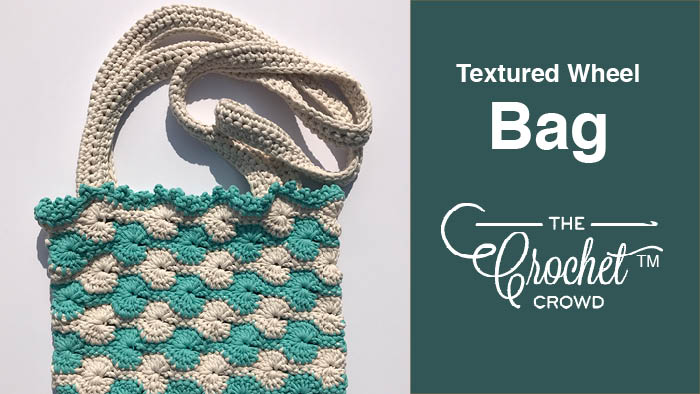 Crochet Textured Wheels Bag
Crochet this Textured Wheels Bag, one of my own designs. This design is actually a 20 year old continuous error understanding the Catherine Wheel Stitch. I didn't see to chain 3 before starting a lower shell for the wheel. So my wheels always looked buckled and textured. Based on learning this before the internet came to be. Seeing a face on photo of the Catherine Wheel, I didn't realize I was doing it incorrectly.


I realized just after I was 40 years old, from the time I had been doing it since 14 that I had misread the diagram. I have afghans and scarves done with this pattern as I thought it was, not as it should have been.
You can opt to do the bag correct as shown in the Correct Version of the Catherine Wheel Tutorial below. Follow the same starting and stopping points. You won't have any texture but will still look good. My version is the incorrect version which provides the texture.
My friend Dela says, if you are always sticking you hook in the wrong hole and being consistent, there's no such thing as a mistake. It's probably why I never clued in for 20 years that I was doing it wrong.
Tutorial
Correct Version of Catherine Wheel Stitch
Other Bag Ideas