Reading Time:
< 1
minute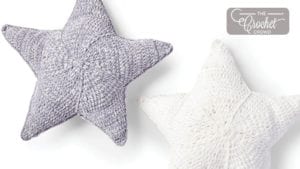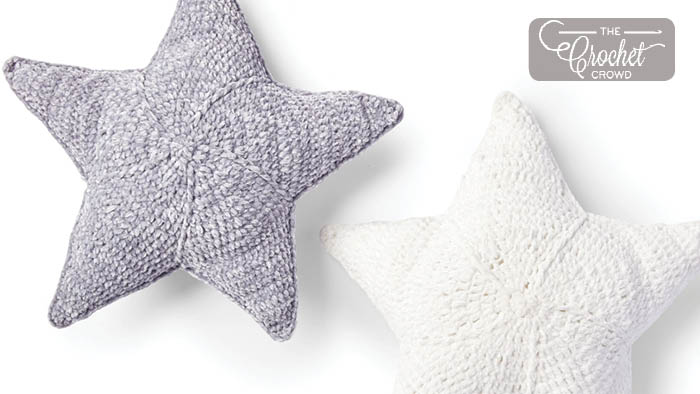 Crochet Twilight Star Pillows
They are super cute pillows using Bernat Baby Velvet yarn, there are called the Crochet Twinkle Star Pillows.
There are two faces that are sewn together with a stuffing inside to form the plush look and feel. If you need more star ideas, we have a lot of them to enjoy.
More Ideas
More Bernat Velvet & Bernat Baby Velvet Ideas
# 5 Yarn Weight
,
Amigurumi Patterns
,
Crochet Video
,
Easy
,
Free Crochet Patterns
,
Holiday Patterns
,
Repeat Crafter Me
,
Velvet
,
#5 Yarn
,
Amigurumi
,
Bernat Velvet
,
Crochet
,
Crochet Bear
,
Crochet Tutorial
,
Easy Crochet
,
Free Crochet Pattern
,
Repeat Crafter Me
,
Sarah Zimmerman
,
The Crochet Crowd
,
Valentines
,
Yarnspirations
# 5 Yarn Weight
,
Amigurumi Patterns
,
Holiday Patterns
,
Intermediate
,
Velvet
,
#5 Yarn
,
Amigurumi
,
Bernat Baby Velvet
,
Bernat Velvet
,
Crochet
,
Doll
,
Easter
,
Free Crochet Pattern
,
intermediate
,
intermediate crochet
,
rabbit
,
The Crochet Crowd
,
Valentines
,
Yarnspirations
# 4 Yarn Weight
,
Blanket Patterns
,
Crochet Video
,
Intermediate
,
Velvet
,
Afghan
,
Bernat Velvet
,
Chevron
,
Crochet
,
Crochet Blanket
,
Crochet Ogee Stitch
,
Crochet Throw
,
Crochet Tutorial
,
Crochet Wave
,
Free Crochet Pattern
,
intermediate
,
Mikey
,
Ogee Stitch
,
The Crochet Crowd
,
Yarnspirations
,
Zig Zag
# 5 Yarn Weight
,
Bernat
,
Blanket Patterns
,
Free Crochet Patterns
,
Intermediate
,
Velvet
,
Bernat Baby Velvet
,
Bernat Velvet
,
Crochet
,
Crochet Blanket
,
Diamond
,
Diamond pattern
,
Free Crochet Pattern
,
Mikey
,
Tapestry
,
Tapestry Crochet
,
The Crochet Crowd
,
Velvet
,
Yarnspirations
# 4 Yarn Weight
,
Baby Blanket Patterns
,
Blanket Patterns
,
Easy
,
Velvet
,
#4 Yarn
,
Afghan
,
Baby
,
Baby Blanket
,
Bernat Baby Velvet
,
Crochet
,
Crochet Baby Blanket
,
Crochet Blanket
,
Easy Crochet
,
Flower
,
Flower Patch
,
Free Crochet Pattern
,
Granny Blanket
,
Patch
,
The Crochet Crowd