Winter Butterfly Crochet Scarf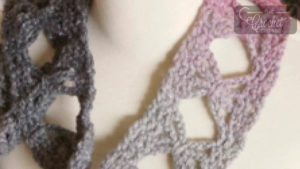 The Winter Butterfly Scarf, concept by our own Diva Dan came by accident as we were dressing our mannequins for Creative Festival.
Daniel noticed that our Midnight Scarf would look great with the crochet Boho Sashay Scarf as a combination instead of being worn separately.
Both Concepts are already available in video format.
Written Instructions for the Butterfly Scarf.


Pattern Suggestions
How to Crochet with Sashay that Fits in Butterfly Scarf
Scarf Pattern Ideas