---
Use up that yarn and create your kaleidoscope of exciting colour combinations. Double stranding is nothing new, but the concept is certainly creative. This idea is relatively simple: pick your yarn, choose the colours you think will be fun, and crochet the strands together.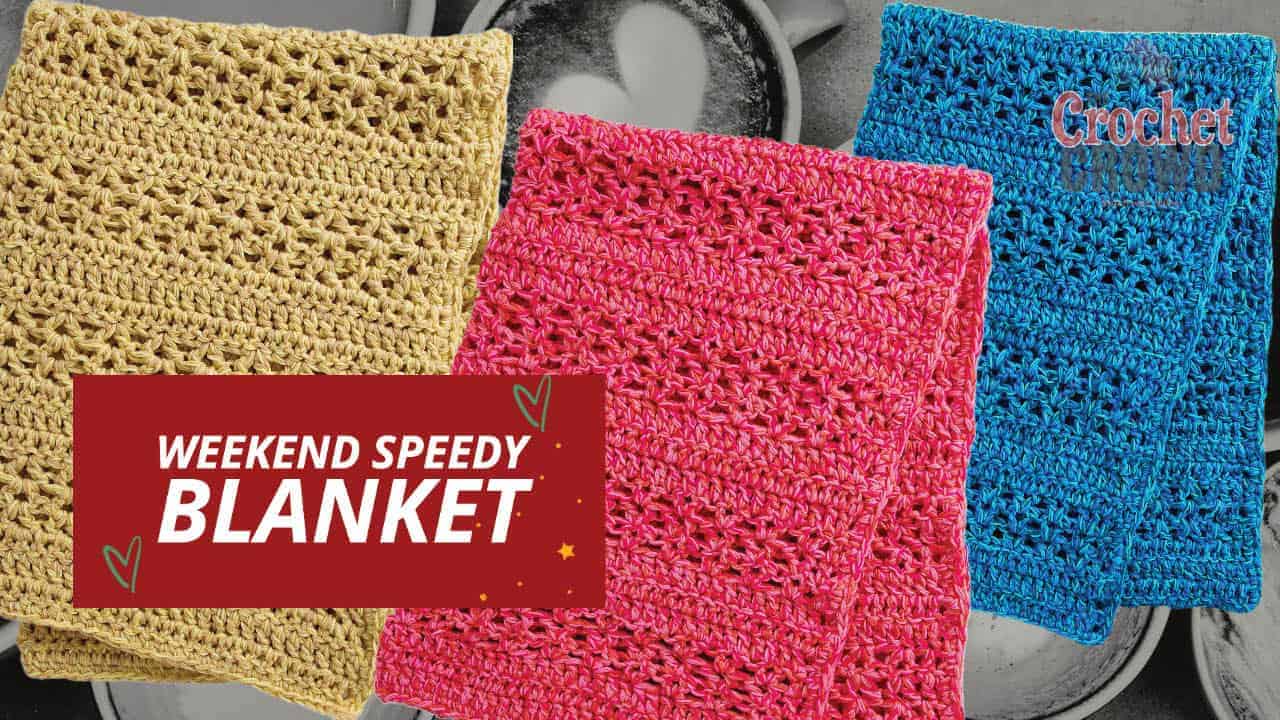 Essentially, one of each A, B, or even add C, and D, held together (tog) as one as you crochet away. Projects done with this idea create a so-called marl effect. Up the size of your crochet hook to accommodate the new thickness, and before long, you will have a crochet project done. It doesn't stop there; why stick with the same brand of yarn? Instead, consider adding fun yarn, such as an eyelash or fuzzy yarn. We all know that working with yarn like that can be challenging to crochet with, but double stranding with a worsted yarn helps find those stitches.
Yarnspirations has just released a new throw pattern using four strands of yarn. I like what they did; they used colours A and B as the same colour. This helps blend in more, so it doesn't become too gaudy with individual strands of colour. Think gradient colour works when choosing yarn to go together—different shades of gray, black, white and two shades of gray. You get the idea.
This is a great yarn-buster project. What would be a better way to make a new excuse to clean up those shelves and have a reason to head to the store for some new yarn after cleaning up those dusty yarn balls? I say, ' Let's strand up some more!'. This Weekend Speedy Throw by Yarnsprations is a total weekend project with chains, double crochets and a 6-row repeat. There is only a little personal thinking behind doing this project.
An easy TV-watching yarn-buster project. Plus, with winter here, that thickness in the throw is so lovely to have. Great for a gift or even for charity. Have fun, and do get excited with your combinations. A quick video from us will help you understand how to do this project.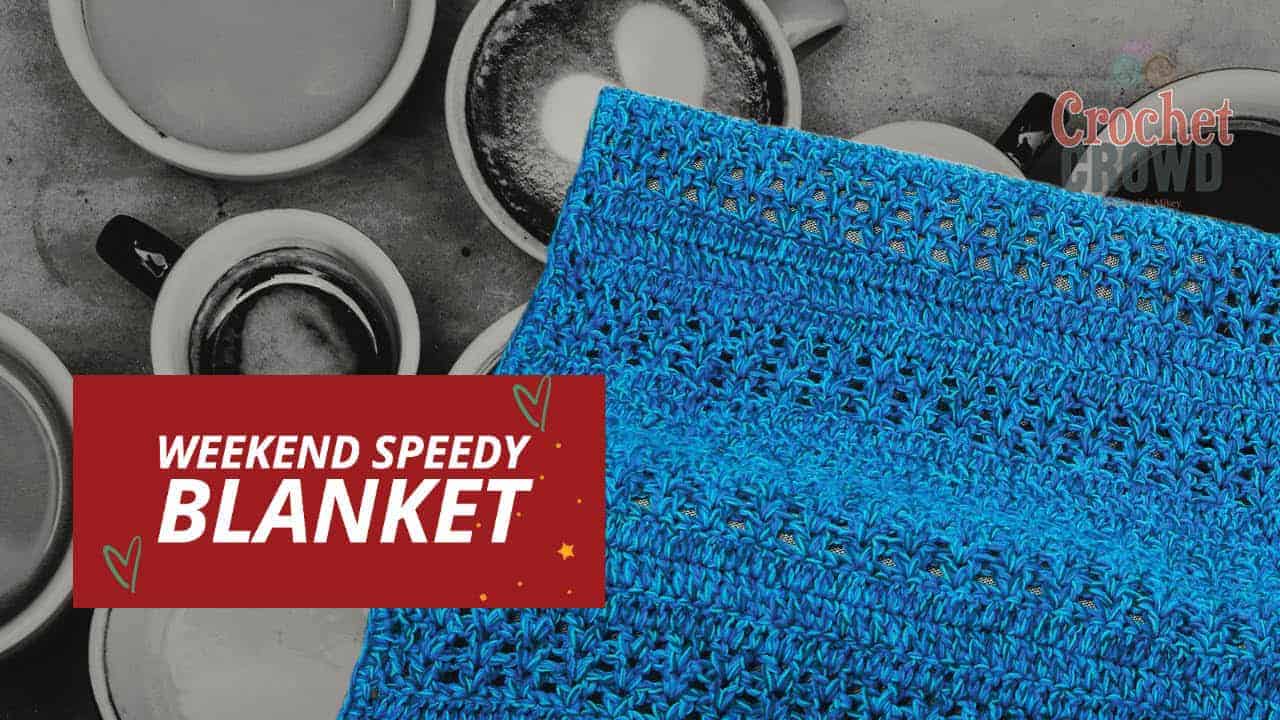 ---
Pattern Details
Project Size: 48″ x 61 1/4″ long
Gauge: 8 sts and 5 rows in the pattern itself.
Designer: Yarnspirations Design Team
Stitch Multiple is multiples of 3 chs + 9
Hook Size on Pattern: P/Q 15 mm
Yarn In Pattern: Red Heart Super Saver
Pattern Date or Last Revision Known: Sept 15, 2022
Please use the pattern for details on yarn quantities, gauge and other details not listed here. This pattern may have been updated since the creation of this tutorial, and the information or presentation of the printable PDF may have been changed without notice.
---
Another Fabulous Pattern
The Crochet Marled Basket is another great idea of double stranding. It creates really unique looks with no two baskets ever being exactly the same.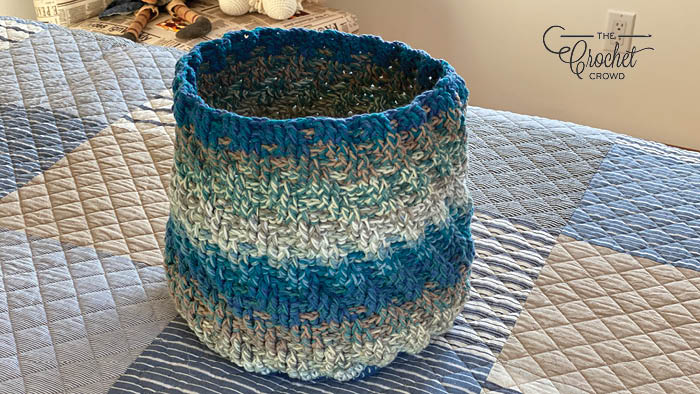 I also did a Crochet Wave Lapghan in double stranding, which was a lot of fun.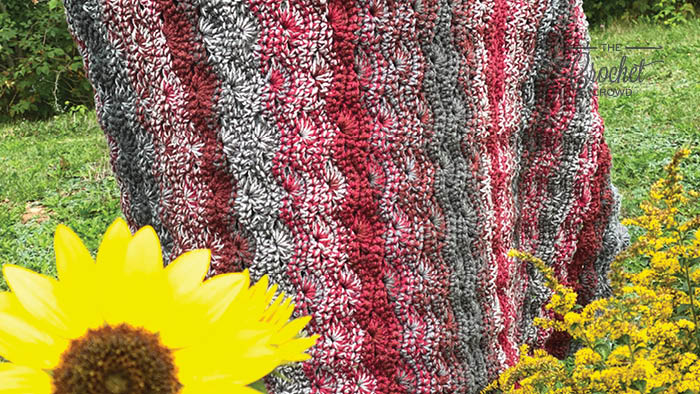 ---
Tutorial
---
More Blanket Patterns