Reading Time:
2
minutes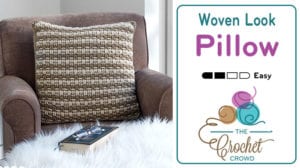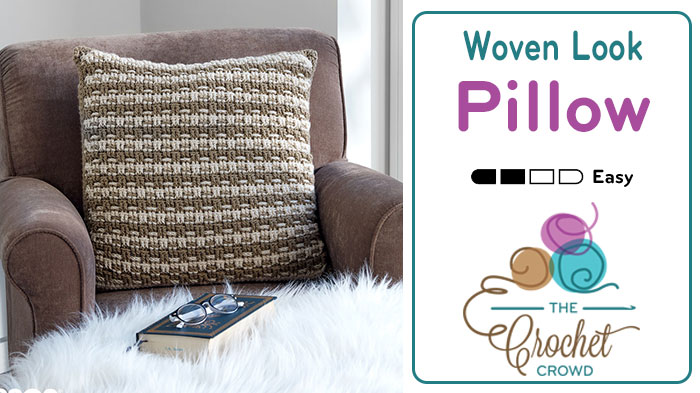 Crochet Woven Pillow
The Woven Look Pillow is very similar to the basket weave concept. The pattern has two rows of the same colour before switch over. The best thing about this pattern is that you don't cut the yarn as you do this concept. You carry up the yarn on the side of the project as you crochet.
Less tail ends with this concept is a winner, in my books. More time to stitch, less time to fuss with loose ends.
This pillow has both front and back face. You make two identical panels and sew them together with the pillow form inside. I would recommend a pillow form verses loose polyfil. I find the pillow forms are firmer, depending on the brand, and hold their shape far better than loose polyfil. I find the pillow forms at the dedicated craft stores tend to be superior. They may cost a bit more but they will last for years. If you are going to invest in creating customized covers for your pillows, you might as well start off with a terrific interior.
The tutorial below will show you how to do the stitchwork necessary to make this pillow.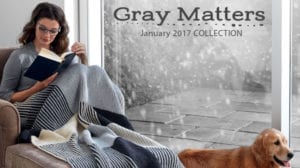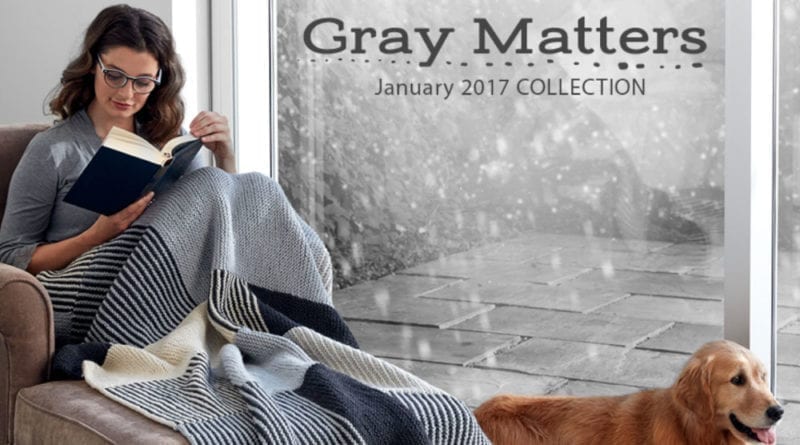 Gray Matters Lookbook
Gray Matters is part of the Lookbook Collection by Yarnspirations. This project is featured as one of the projects inside this free lookbook.
This lookbook features the ideas revolving around the colour gray. Gray is one of the most bought colours by knitters and crocheters. It's a colour that can be neutral in both home decor setting and for the recipient to receive.
For myself, I think gray is one of the most underestimated colours in yarn. People tend to gravitate towards many colours but eventually circle back to gray. Gray can be so many terrific shades.
Tutorial