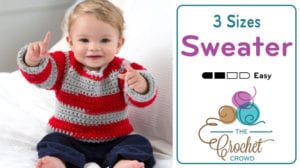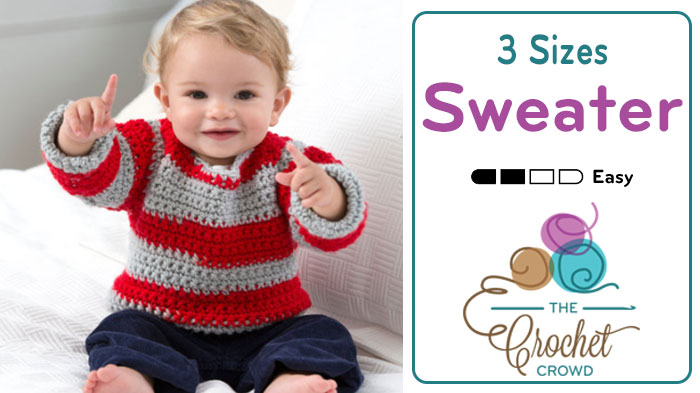 Easy Baby Sweater
It doesn't get much easier than this easy baby sweater. Designed with Team Spirit Yarn by Red Heart, it's meant to be easy to make a simple baby sweater. Designed by Kim Guzman.
Team Spirit Yarn allows you to change colours without any knots as the many different yarn ball selections that are available come in a variety of two-tone colours. The sweater you see on the right in the photo is using two different yarn balls. So maybe your organization or team has more than two colours, you can be creative and mix and match.
The yarn goes for 1 colour for quite a long distance and then switches over to the 2nd colour. This means, you can have two distinct colours and not worry about knots in your project.
In the video tutorial, I show you how some tips for keeping this yarn looking consistent for the front and back panels as well as the sleeves. A little planning ahead goes a long long way!


More Team Spirit Ideas
Baby Sweater Pattern Ideas