---
Tunisian Entrelac in Rows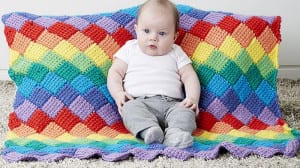 Learn how to do Entrelac in Rows. The pattern looks pretty detailed, and it is, but I will help you break it down to bite sizes to make it easier.
For myself, I started my sample in an airport and thought I was way off track. I just needed to concentrate for the first few rows and then everything clicked into place.


Many people love Entrelac and some prefer it in rows instead of around in a circle. This is how you would do it in rows.
Get the free pattern, it's called Tunisian Entrelac Blanket. Follow the video tutorials below if you need help.
Video Tutorial
https://www.youtube.com/watch?v=RkuB1Aln1v8
https://youtu.be/lkURsgM2Isk
More Tunisian Ideas