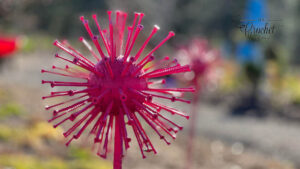 I was really inspired by Facebook in seeing a garden design of screws that can resemble Alliums Flowers. During my non-crochet time, I enjoy being creative with garden art. I'm not talented but I am determined.
I posted on Facebook that I was interested and friends chimed in on the execution of doing these. Some of my friends don't have the winter conditions we have in Nova Scotia.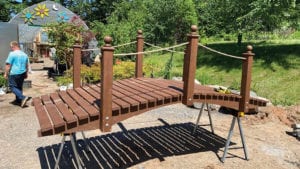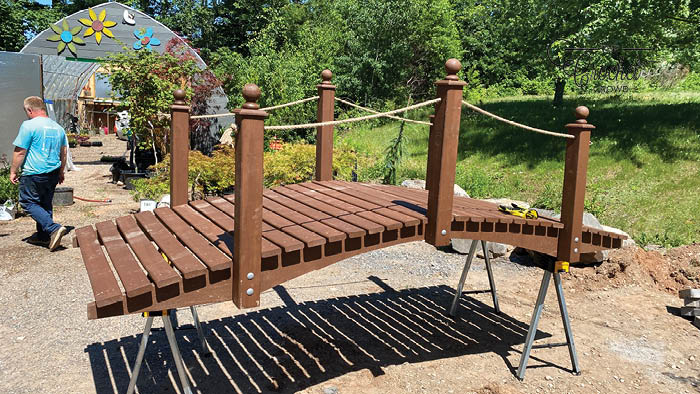 So I kept thinking about and saw the Arch Bridge I made a couple of years ago. I put on round balls to the top of the posts. So I thought, if I can use those balls and put them on something, I can have a stable centre.
---
Here Are The Steps I Did: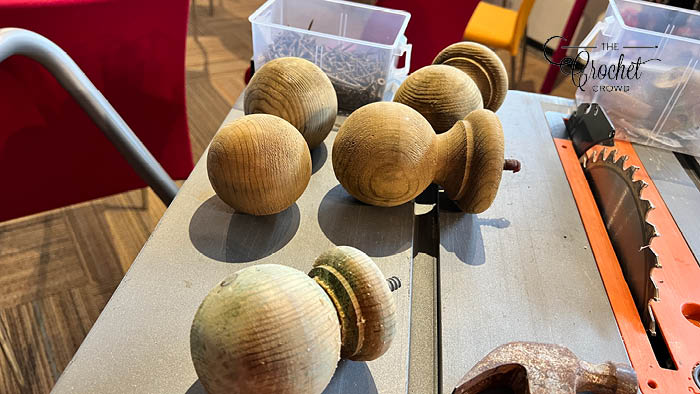 I created 5 balls. 3 large and 2 small.
I cut, using a jigsaw, very carefully as the screw goes partially into the ball from the bottom.
I randomly started at the bottom of the ball where I cut it and drilled holes that are slightly smaller than the diameter of the screws. I just eyed up the distance between them. Don't go too deep.
I sanded the ball by hand to remove burs from the drilling process.
I hand positioned each 3″ deck screw and using a battery-operated drill, I drilled just enough that the screw is solid in place. You will use between 50 to 65 screws per ball. It adds weight.
I tried a reflective plastic stake and the ball is too heavy. I used rebar instead and drilled a hole in the base of the ball. The rebar is forced into the hole but you can glue it if you need to.
I spray painted with rust-proof paint with two coats. I did it in fuchsia. Daniel's choice to match the garden.