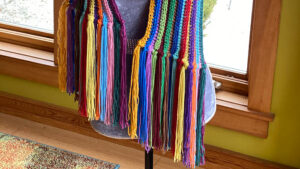 Fringing a project can be the final touches to elevate a project's visual look. Learn how to steam and cut it.
The scarf here is using Caron Little Crafties. This yarn brand has 20 colours inside the package. I used 17 of them. I wanted the ends of the strips of colours to have a fringe to the final touches.
Options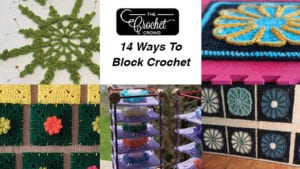 I am showing a steamer but you can also dampen the yarn, shape it and let it air dry to form it. It's called blocking. You can find our article on 14 Ways to Block.
Tips
Cutting the Fringe can be done faster as shown in the tutorial by measuring the distance you want and folding over the strands for the number you want instead of cutting each individual strand.
Group the strands and fold them in half. Loop through the strands to lock.
Once all strands are placed, lay flat and steam / dampen yarn to shape.
Cut all strands at the same time across. Shake and lay flat to recheck.
More Ideas
Tutorial
Scarf Patterns