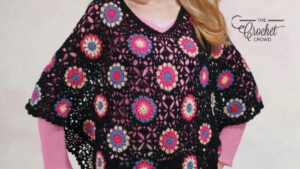 The Crochet Granny Poncho is using more fine yarn. It was originally using Red Heart Luster Sheen but I used Patons Grace in the new tutorial.
The motifs are visually interesting and you will see in the pattern itself that it looks nice, even as a solid colour. The colouring is strategically laid out.
I would do something like this, and I did the prep work the same way, in making each of the rounds for all of the motifs I needed. I believe there are 64 motifs to make this up.
In the tutorial, I do this as a one-piece, meaning, I established the neckline first. I believe the neckline has 1 motif in the middle at the bottom of the V. Then 4 motifs that go up and over the shoulders and down to the other side to the bottom of the V on the back. I believe there are 10 motifs that make up the circumference of the neck.
If you want to tighten up the neck, just omit motifs out as you will see in the tutorial. Then build it out. If you look carefully at the photograph, there are 4 motifs going down in the front. Just build it out.
Picture of the Solid Colour Version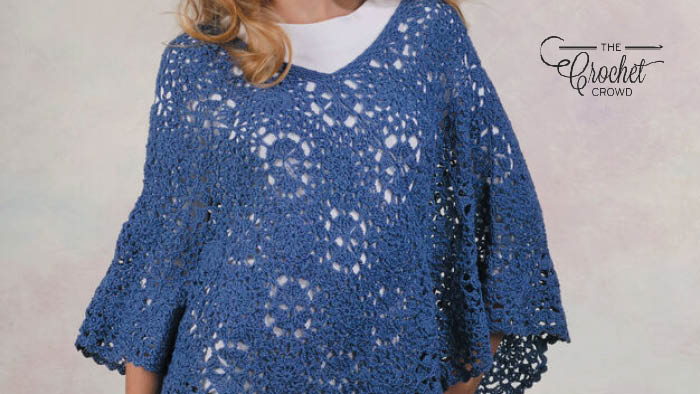 More Ideas


Tutorial
Poncho & Shawl Patterns