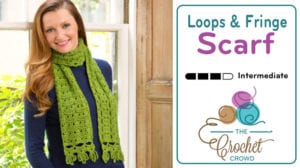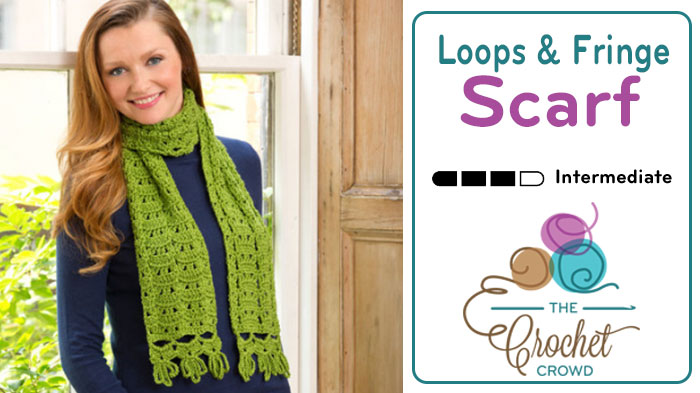 Crochet Loops & Fringe Scarf
Create this really interesting scarf. This pattern will push your skills into another dimension of crochet. One of my reasons for doing this video is that I really struggled with visualizing a beginning couple of rows. It was hard for me, yes... even me. One of the elements of this pattern that will test you is that you need to learn to trust in yourself and follow the instructions. The pattern will take its proper form after Row 3 or 4. Once you get beyond the beginning, you will be laughing.
In this pattern, I used 2 balls of Red Heart Boutique Treasure. Be sure to follow the pattern for the row counts for the entire length of the scarf as you will run out of yarn for the treasure if you go too far. You will need yarn to do the fringing at the end once the scarf is completed.
If you are looking for something special to crochet. You may want to consider this one.


Pattern Suggestions
Free Video Tutorial
More Scarf Pattern Ideas