DOWNLOAD BEANIE PDF FREE PATTERN
---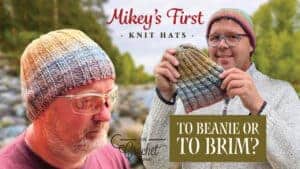 Create your own knit brim or beanie hat for the very first time. Mikey was determined to figure out how to knit enough to make his hat and one for Diva Dan.
While the hat is simple in concept, you know it can feel like a daunting task if you are a new knitter. Mikey's attention span can be limited, and using the Red Heart Roll With It Melange, where the colour is playful and changing, it made the journey to learn a lot of fun.
It's not a race, and both of us now have great hats. Daniel prefers a knit hat over a crochet one as the hat is not as thick or heavy. I've caught him wearing it on his own without having to push him to put on a hat. So it's a win-win.
---
Pattern Details
Project Size: Average Adult. It's stretchy.
Designer: Michael Sellick, Mikey
Stitch Multiple is not applicable.
Needle Size on Pattern: 6 mm / US 10. I used 4 double points to start and shape the top and circular needles that were 16" long for the body of the hat.
Yarn In Pattern: Red Heart Roll With It Melange. Mikey's Hat is Show Time and Daniel's Hat is Theater.
Pattern Date or Last Revision Known: October 4, 2022.
Please use the pattern for details on yarn quantities, gauge and other details not listed here. This pattern may have been updated since the creation of this tutorial, and the information or presentation of the printable PDF may have been changed without notice.
More Ideas
You can get this free pattern and tutorial too. Toddler, Kid and Adult Knit Hats.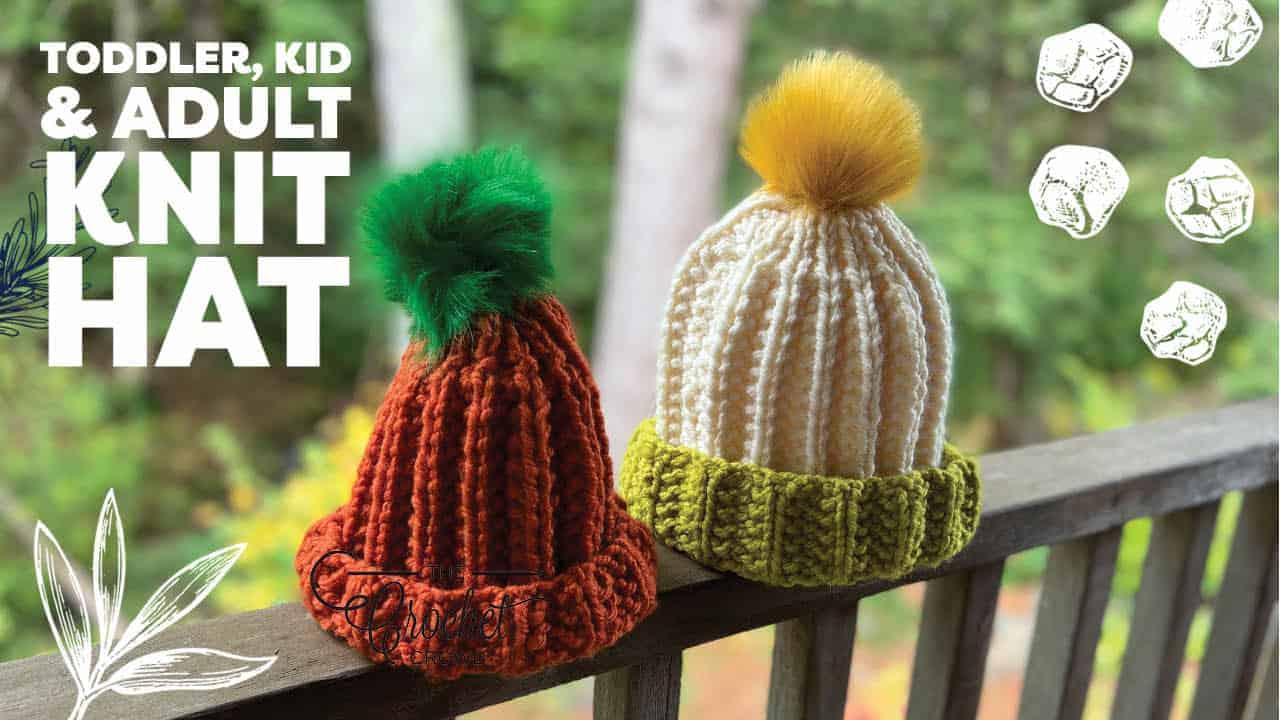 ---
Instructions
Abbreviations
K = Knit
K2tog = Knit 2 Together
P = Purl
P2tog = Purl 2 Together
Rnd = Round
RS = Right Side
St(s) = Stitch(es)
WS - Wrong Side
Mikey used 4 double point needles to do the cast on and then shaping the top. He transferred to a circular knitting needle of 16" length in round 2.
Cast on 70 sts.
Transfer over to circular knitting needles for easy knitting.
1st rnd: *K2, P2. Rep from * around. 70 sts.
Rep 1st rnd until either Daniel's Beanie size of no brim to 7.5" tall or Mikey's version of 9" tall.
Next 2 sts: K2 the first two and then begin the shaping of the top.
Shape the Top
Transfer to four double-point needles evenly in the next rnd.
1st rnd: *P2tog, k2tog. Rep from * around.
2nd & 3rd rnds: *P1, K1. Rep from * around.
4th rnd: Knit the entire round.
5th rnd: K2. *K1, k2tog. Rep from * around.
Cut long tail end and use the end to feed through loops on needle needles to transfer onto the tail end. Pull shut and close the top.
Tutorial
---
More Knit Hats