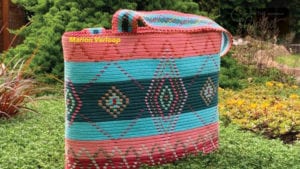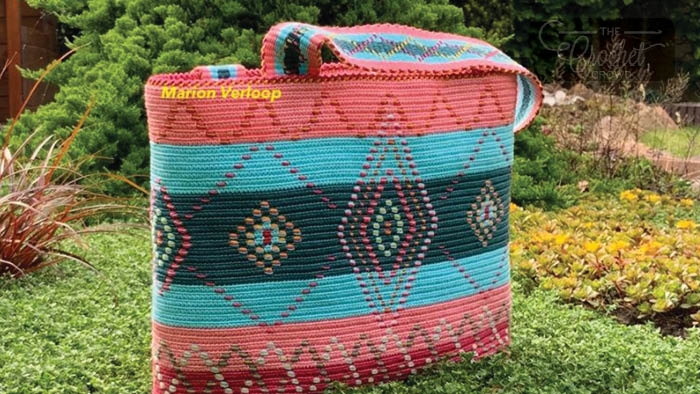 Mystery Mochilla Bag
Marion Verloop, an expert of mochila designing, has designed another amazing looking bag using a new stitch. It's the Mystery Mochila Bag.
Her pattern is $5 EUR for this unique bag. For those who have completed one of Marion's designs, you know the quality of her designs is the cream of the crop. She takes her time designing and so patterns aren't just popping out one after another.
You can view this Mystery Mochila pattern here at her Ravelry Store. Or you can visit all of her designs at her Marion Verloop's Ravelry Home Page. We are teaching one of her designs on a future Crochet Cruise.


See Her New Stitch Below
More Bag Ideas