Look at the size of that yarn ball! Compare that to the Red Heart Super Saver. It's massive. They are intended for finger knitting and crocheting. These big bad boys are going to be available at select Joann locations in the USA.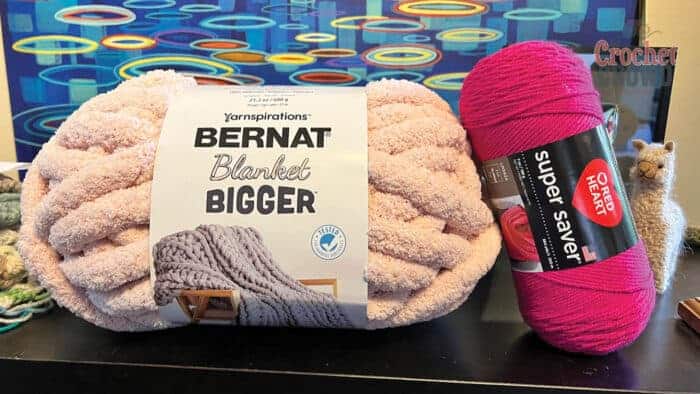 They are 21.2 oz / 600 grams. 29 Yards / 27 meters. The gray blanket below would take 5 of these big balls. They are 100% polyester yarn.
There are 10 different colours in all.
You can make it yourself if you ever see those home decorating TV shows showcasing a thick blanket on a bed or sofa.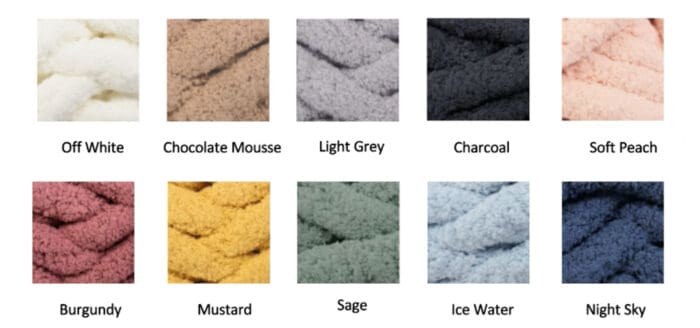 You can pick up this free pattern below for the Bernat Blanket Table Knit Blanket.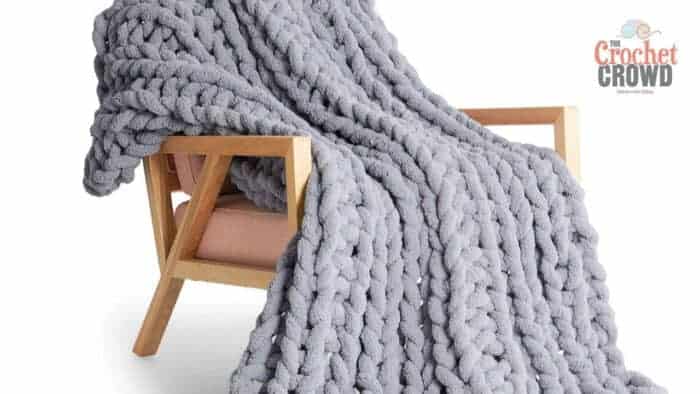 Bernat Alize Blanket EZ" data-style="grid" data-row="1" data-layout="vertical" data-rtl="" data-fitrows="" data-filtercomb="" data-filterlogic="OR" data-filterload ="" data-sortbyload ="" data-orderload ="false" data-fullwidth="" data-fullheight="null" data-gutters="[[320,5],[480,5],[768,10],[980,10],[1200,10],[9999,10]]" data-slider='{"itemNav":"null","swingSpeed":0.1,"cycleBy":"null","cycle":5000,"startAt":1}' data-ratio="1.78" data-cols="[[320,1],[480,2],[768,3],[980,4],[1200,4],[9999,5]]" data-rows="[[320,200],[480,200],[768,220],[980,220],[1200,240],[9999,240]]" data-animation='{"name":"Fade in","visible":"","hidden":""}' data-transition="700ms" data-ajaxmethod="load_more" data-ajaxdelay="100" data-preloader="1" data-itemdelay="100" data-gallery="" data-ajax="">