Crochet an elegant Pineapple Stitch Shawl for formal or casual wear. Very lacy to flow with your body. The pattern is fluent in making it pretty easily.
Designed by Marly Bird many years ago using the now discontinued Red Heart, Heart and Sole Sock Yarn, you can substitute any sock yarn such as Patons Kroy Socks yarn.
Sock yarn isn't just for socks but, in some cases, really elevates a wrap or shawl such as this.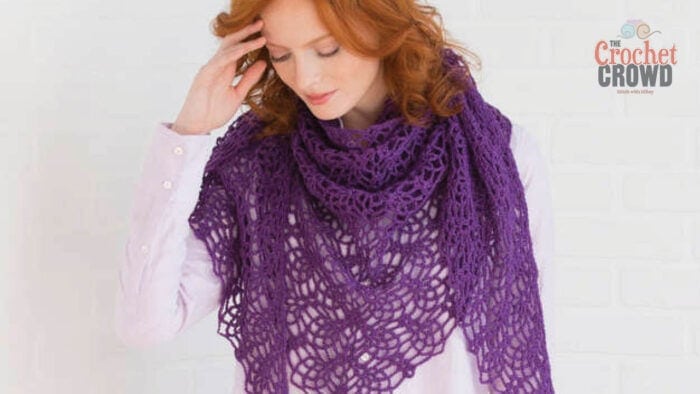 .
.
Tutorial
In production.
My Favourite Sock Yarn Shawl
One of my favourite shawls done in sock yarn of all time Crochet Globetrotter Wrap. This example was stunning when I did my own version. The flow was amazing. This was a stitch along in 2015 and the video today is just one big video to follow through. I LOVED MAKING THIS. You may too.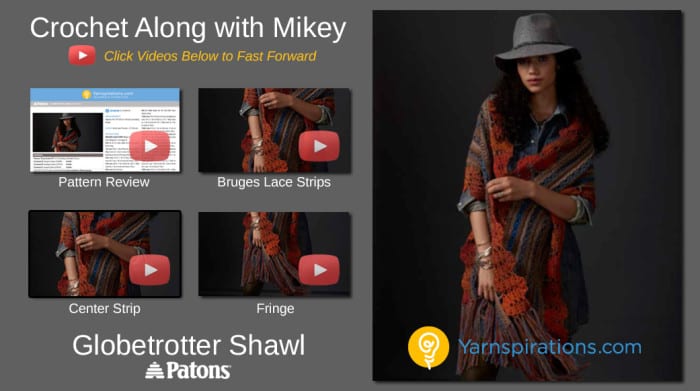 Another Shawl to Try
The Crochet Zig Zag in Time Shawl is an easy-to-follow pattern. It's rectangular and very colourful. Ther is a free tutorial to use if you need more help.