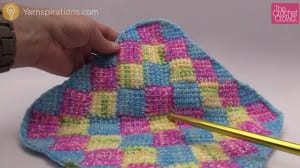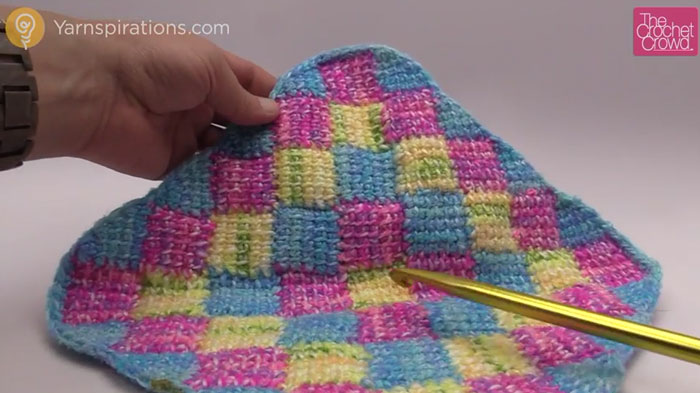 Tunisian Entrelac in a Square
This is Tunisian Entrelac that is completed in a square. It starts off with one box in the centre and then goes around, very much like a granny square.
Of the Entrelac techniques, this one is my most favourite. It is easy and you really cannot go wrong anywhere.
You can follow my video tutorial on how to do this technique. I have used this technique with afghans. You could do pillows. We also have a video how to make the flat edges that you see in the photo above.
Download the PDF for Instructions to the Square Entrelac Afghan. The instructions are written using Caron Cakes but the stitchwork is still the same.
Video Tutorial for Square Version
Video Tutorial for Border