Crochet Moustache Accent Patterns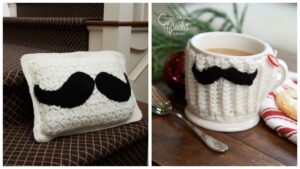 Have someone in your life that cherishes that glorious mustache? Or do you know someone that you think would really appreciate these adorable patterns? Not only do they make lovely gifts for that person who has a fun sense of humour and will love these, but also great craft show items when that time rolls around.
Every time I look at these patterns I think of Tom Selleck and that wonderful mustache he has, making these projects so much more fun every home needs a little Selleck!
---
Crochet Mustache Pillow Pattern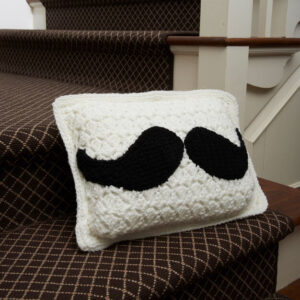 I am loving this Mustache Pillow pattern defiantly one I need to add to my crochet bucket list. Every home needs one of these somewhere in it.
Designed by Michele Wilcox using RED HEART® Super Saver®. This pillow pattern makes a great gift for someone you know who has a stellar mustache or a cheeky gift for one that you know who can't seem to grow one.


Crochet Mustache Mug Hug Pattern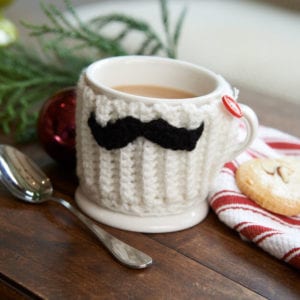 This Crochet Mustache Mug Hug Pattern had me cracking up when I saw it. I really want to adapt it to be able to use it on my travel mug. Or keep one in my bag to use on the disposable cups for my tea when I'm out.
This cute little Crochet Mustache Mug Hug Pattern was Designed by Michele Wilcox it was made using Red Heart Super Saver, I myself like to add cotton when I make these I find it helps to keep them from stretching, and also helps hold the heat or cold in a little better where I tend to use my cup cozies on hot and cold drinks, not just hot ones.

Pattern Suggestions
Crochet Pillow Pattern Ideas