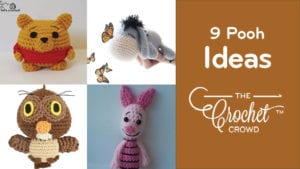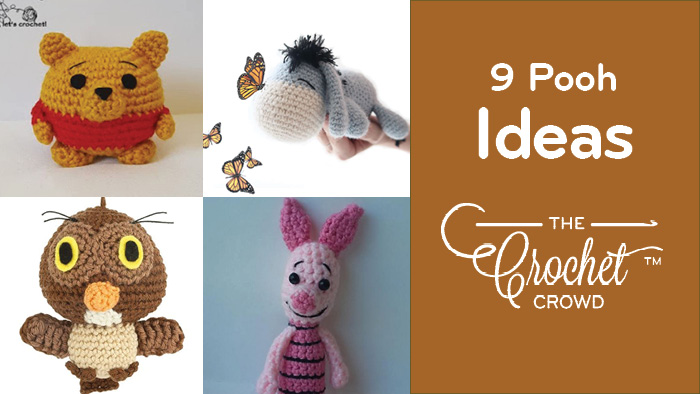 9 Crochet Pooh Inspired Ideas
With the recent release of Disney's Christopher Robin, Jeanne thought it would be nice to find some Winnie the Pooh related patterns.
Who isn't familiar with the bear with the mustard yellow fur and a red crop top? I have a special place in my heart for all things Winnie the Pooh. When I was a child, my paternal grandmother called me Wendy the Pooh. One of my first toys was a Pooh stuffed animal.
When I had my son, his nursery was done in Pooh. I used to sing songs to him. He loved the stories about Pooh, "Pickle" (how he said Piglet), "Sicker" (how he said Tigger) and EEEEE YOREEEEE (because you cannot say a donkey's name without sound like a donkey!). I wish I had some of these patterns to help add my own creative pieces to the décor.
So, you know you want to sing with me……? Winnie the Pooh, Winnie the Pooh, Tubby little cubby all stuffed with fluff?
Hope you find something to hook up for your own Hundred Acre Wood.
~ Wendy
Pattern Suggestions
9 Crochet Pooh Inspired Ideas
1.      Winnie The Pooh Coffee Cup Cozy
2.      Winnie The Pooh Inspired Hat and Diaper Cover
3.      Round Plush Winnie The Pooh
9.      Winnie The Pooh Gift Decoration
More Amigurumi Ideas