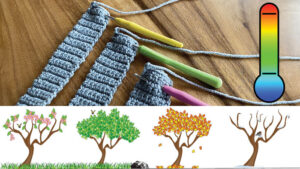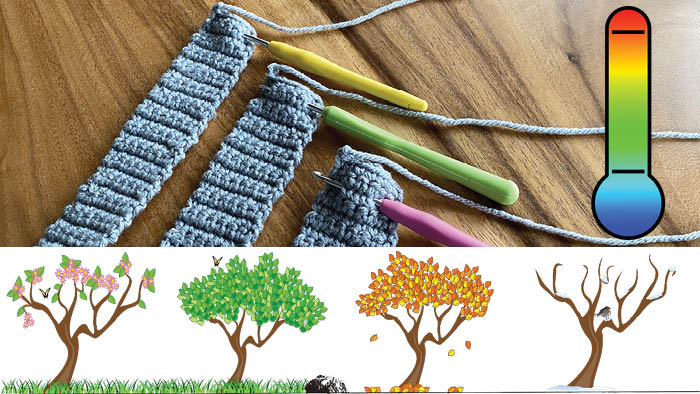 Have you actually completed 365 rows of crochet? It's way too long with the recommended hook size to the yarn. I have figured out some solutions for temperature blankets.
Using Red Heart Super Saver as an option. The label says 5.5 mm / I Hook. Doing single crochet for the year, the blanket will be approx 102" long which is 8.5 feet. If you are not paying attention to gauge it could end up to 120" which is 10 feet cool to look at but not practical.
---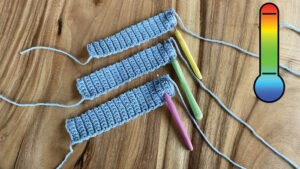 Hook Changes
I decided to try a gauge check by changing the hooks with keeping Red Heart Super Saver as a constant. How low can I go before it gets impossible to crochet with the hook size.
Size F, 3.5 mm Hook, full-year is 90" long which is 7.5 feet. Each month is approx 7.5"
Size D, 3.125 mm Hook, full-year is 84" long which is 7 feet. Each month is approx 7".
Size C, 2.5 mm Hook, full-year is 78" long which is 6.5 feet. Each month is about 6.5".
For me personally, Size C would be the best for my throw on the sofa while watching tv. If I really wanted to have a snooze, Size D would be my next choice.
---
How A Temperature Afghan Works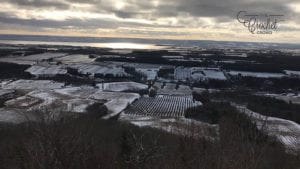 Can either check your temperature outside of your home or refer to the Weather Network each day and crochet accordingly. If you think you are not going to crochet for a day, just take the temperature and write it down so when you pick up your project, you have that information handy. I would personally collect temperatures and then binge crochet as some days, the colour may not change at all. 
The temperature gauge is showing 6 colours of Caron One Pound yarn.
Once you know the temperature, look at your gauge and crochet the colour that falls within the temperature readings.
The trick is not to cheat the system by falsifying a temperature because you think the colour shouldn't go where it does. The whole point is capturing the temperature as it happens to make the afghan a true representation of the season you are crocheting in.
PSST... if you cannot start on the first of the month, you can start anytime, when you are done, no one is really going to know if you started on the 1st of the month or had to delay it.
Customizing Your Temperature Gauge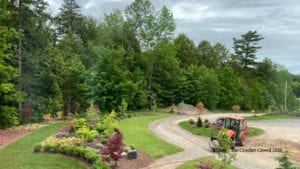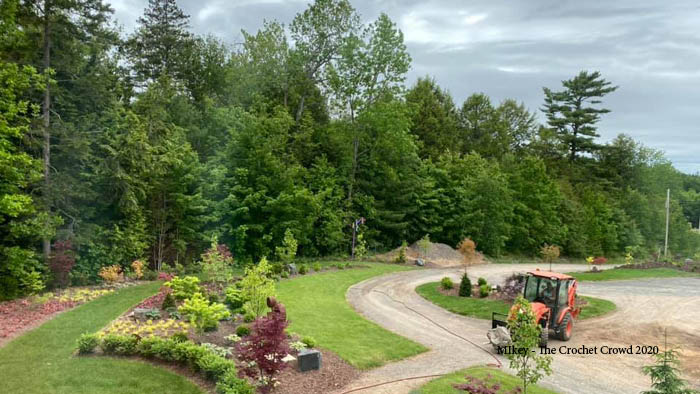 In my region of the world, the chances of it hitting anything above 54 - 66 degrees is unlikely in the wintertime. So what I would do is to change the temperatures to be closer to what is normal for your region.
So I would just stroke out the temperatures and redo the gauge that is closer to temperatures that are possible. For example, I would actually put my lowest temperature to be up to -20 degrees and work up increments all the way up to a maximum to 13 degrees as my highest point. Be creative, just because there are 8 increments that don't mean you have to have only 8, you can have more colours and closer temperatures.
I would also look at the yarn colours and you can change out the yarn colours too depending on what is in your collection or making something that more reflects your own personal tastes.
To help you further, I have created a downloadable PDF of the Temperature Gauge so you can make your own notes or alterations.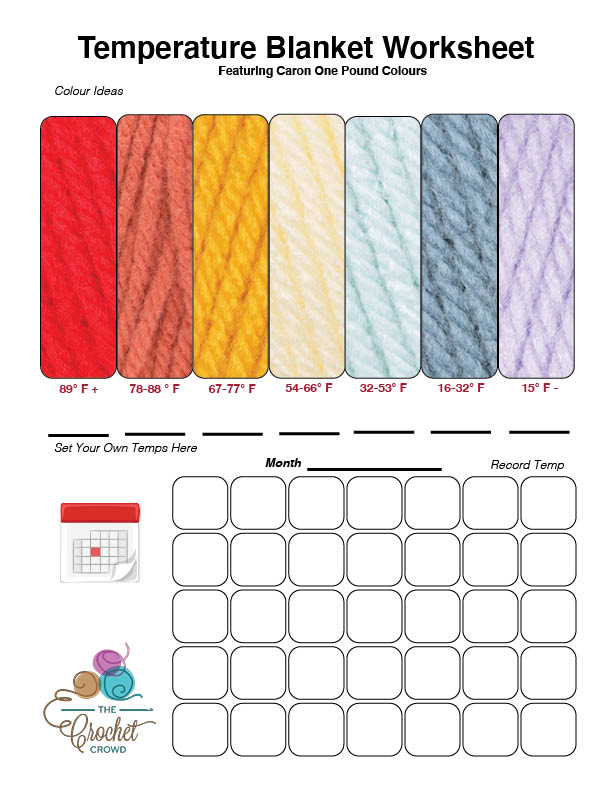 More Ideas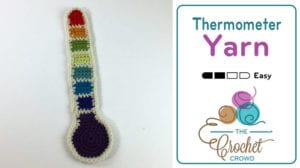 Thermometer Applique
I have written a pattern called the Yarn Thermometer. This pattern will show you how to make an applique that can be applied to your Temperature Afghan.
The colours you have selected for your project are to be used in the thermometer. Once you are done this applique and your project are done. Simply sew this onto the corner of the afghan.
To help you remember what the colours mean, the gauge shows the colours in order of the temperature. So when you look at the project, you can look at the thermometer and remember the temperature increments.
Tips on Selecting the Right Stitch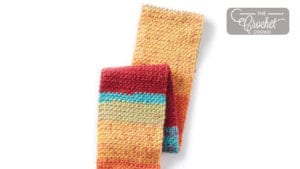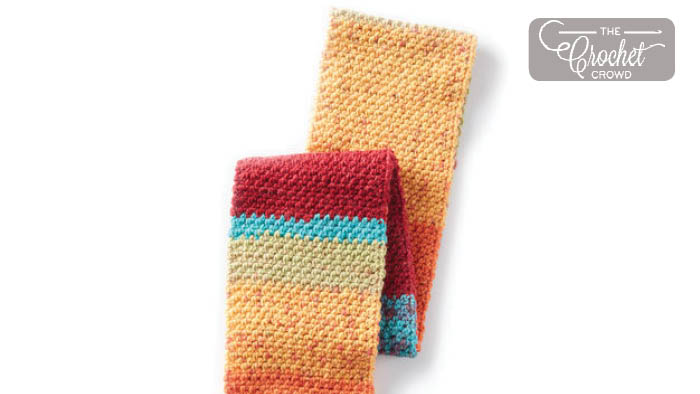 You could do straight forward single crochet to keep it simple or use a linen stitch. The Crochet Simple Texture Scarf is the linen stitch and easy to do.
If you are going to do a temperature blanket with the scarf pattern. Use the size hook you prefer but ensure your chain is EVEN NUMBER to match it. You can follow the tutorial if you need help but the scarf will work for a full-size blanket.


---
For New Crocheters
Be sure when chaining, chain an EVEN NUMBER. You can measure out your chain to match a sofa, person or bed. The bigger the chain, the longer it will take to make the project.
The hook and yarn in the tutorials below are suggestions but I would look above for the recommended hook size and use Red Heart Super Saver or equivalent.
More Collections