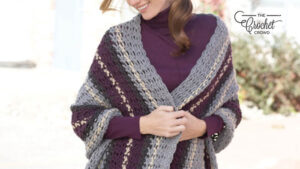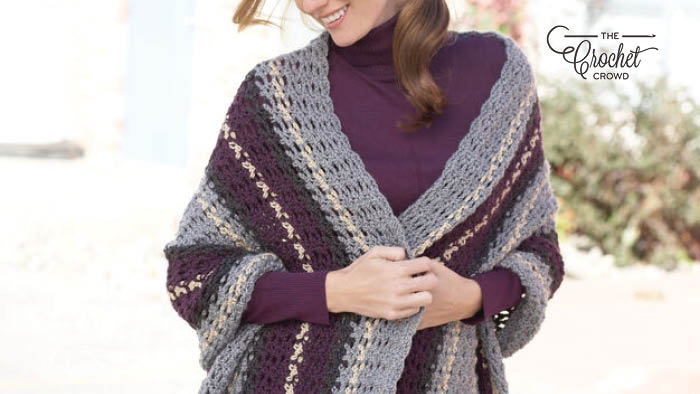 Crochet Afternoon Wrap Pattern
Lately, a very popular wrap is the pattern with the pockets, I'm guilty of making a few myself, to the point I've started getting bored with the same stitch over and over, then I got to thinking why couldn't I simply add pockets and tassel to any rectangle wrap. I started looking at the different patterns Yarnspirations add and came across this Afternoon Wrap Pattern.
The pattern uses a 5 mm/H Hook. It's not stated in the pattern. 
It's a perfect easy pattern to play with, work up the shawl as normal then use the pattern to create pockets to add on the ends and of course the tassels. when placing my pockets, I chained my preferred size, subtracted that from the total stitches then divided the remaining stitched by 2 counted that number in from either side to find approximately where to place the pocket.
This wrap was worked up using Caron Simply soft in a few different colours, but you could easily create this using one colour of your choosing or use a cake, so many possibilities!


Crochet Diagram
This matches the pattern. I drew this for my own reference point for a future tutorial. Click picture to download or print.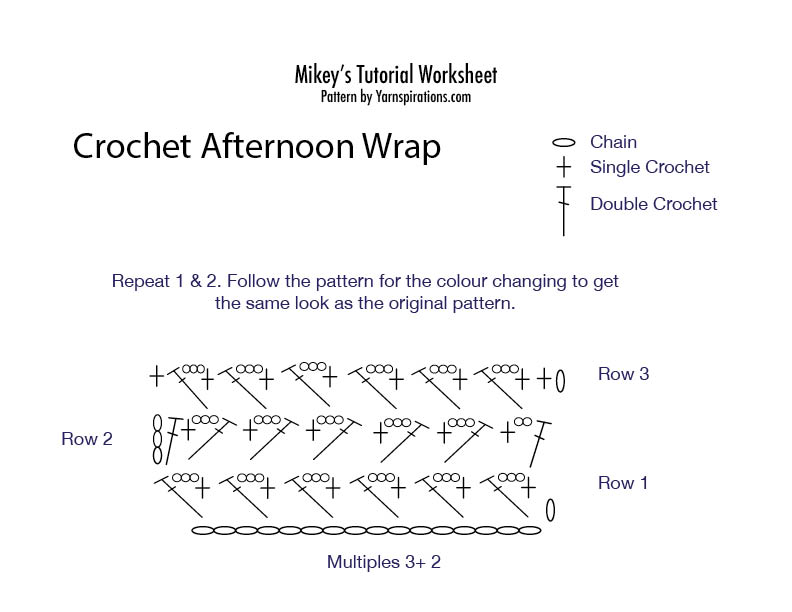 Tutorial
Pattern Suggestions
Crochet Wrap Pattern Ideas
No post was found with your current grid settings. You should verify if you have posts inside the current selected post type(s) and if the meta key filter is not too much restrictive.