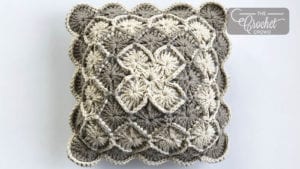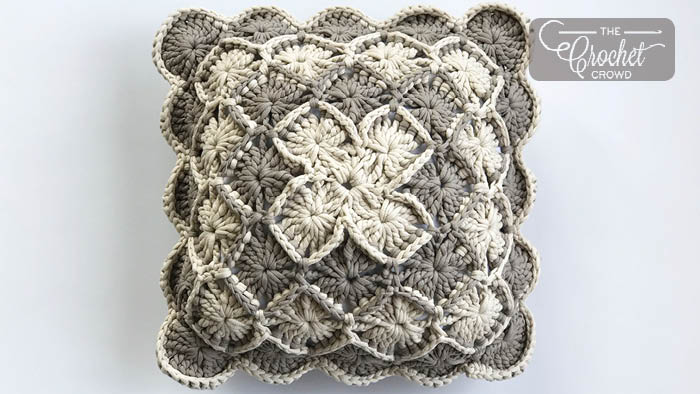 Crochet Bavarian Stitch Pillow
Get our free tutorial, free pattern with a crochet diagram to complete your first Crochet Bavarian Pillow. Try this 12″ pillow.
Today, huge and chunky is in but for pillows, I like a mix of large and smaller pillows. I wanted to have instant success with an evening project and this checks that box. These don't take long to make and you can whip up a set.
I created a set of 5 pillows which you will see below in our Pillow Gallery below.
The tutorial is slow, meaning, I explain what we are doing in detail. Once you get the concept, you won't have to think much about it.
Where you will screw up the most in the corners in understanding that the corners have 3 sets of 4 trebles. I forgot that twice and had to frog to redo the corners. It happens.


More Home Decor Ideas
Tutorial
More Pillows