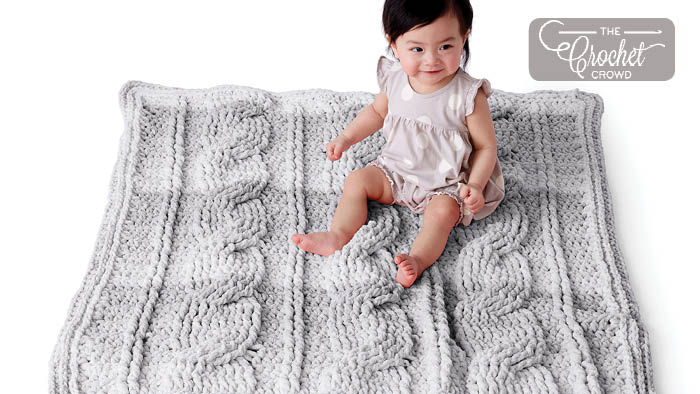 Crochet Big Cables Baby Blanket
Crochet Big Cables Baby Blanket is just really lovely in texture. Using the latest Bernat Baby Blanket Dappled yarn. You can see there are only 3 cable braids throughout the blanket.


If you want me to figure out the repeat pattern stitch counts, please leave me a comment below and I will figure it out if there's enough demand for it. Just know, if I give you a different count, there will be a different amount of yarn needed and I don't know what that is. There's enough interest.
Multiple is 18 + 12. Crochet in sets of 18, then add 12 at the end of the chain to get the balance point.
More Cable Ideas
Pattern Suggestions
More Baby Blanket Ideas