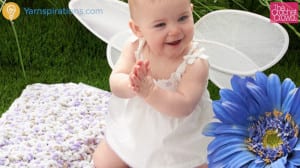 Crochet Baby Blanket
This simple crochet baby blanket is easy to follow along and great for beginner crocheters to use for their very first crochet afghans.
Please note that my instructions for changing are different from the original pattern. The stitching is the same regardless of how long your chain is. If you change the length of the chain, it will change how much yarn you will need.


The blanket uses 2 balls of Bernat Baby Blanket Yarn and has a very simplistic border to finish it off nicely.
Using an N or 10 mm crochet hook, experienced crocheters can make these afghans extremely quickly without much thought to it. They make for great gifts.
Pattern Suggestions
Video Tutorial Below
Crochet Baby Blanket Pattern Ideas